This date was determined by the Chinese lunar calendar, which associates each year with a zodiac animal on a 12-year cycle. Each cycle is also assigned one of five elements: fire, earth, metal, wood or water.
Each zodiac animal and element is associated with very specific character traits, which are believed to be prominent in people born that year.
So what does this mean for babies born in 2017's Year of the Fire Rooster? Flip through the slideshow below to find out, or watch the video above!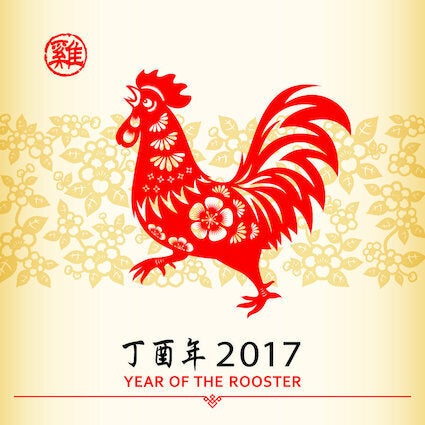 Horoscope For The Year Of The Fire Rooster