Lamar Austin was on a 90-day probation contract with private security group Salerno Protective Services. The 30-year-old father, who was supposed to be on call 24/7, missed his shift on Dec. 30 and 31 because his wife, Lindsay, went into labour on Friday evening.
The couple welcomed their son, Cainan, early on Jan. 1, but an hour into the new year, Austin received a text from his employer informing him he had been terminated.
According to the Concord Monitor, Salerno Protective Services was within their legal right to do this since New Hampshire is an "at-will employment" state, which means an employer can fire an employee for any reason.
After the Concord Monitor first reported Austin's story, it hit home for Sara Persechino, a Massachusetts mom-of-two and an advocate of paid family leave. As a result, Persechino started a Go Fund Me page to help raise funds for Austin and his family.
"No one should have to choose between their family and their job," the mom wrote on the fundraising site. "Welcoming a new baby to a family should be a joyous time."
Since then, Austin's story has spread even further and he has now received three job offers, as well as an apprenticeship from a business manager at Concord's International Brotherhood of Electrical Workers, The Telegraph reports.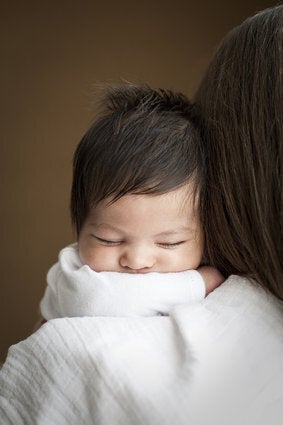 Top 10 Countries For Parental Leave Benefits