It's not just moms who put on baby weight. Dads do, too.
"Fatherhood can affect the health of young men," said study author and pediatric professor, Dr. Craig Garfield. "You have new responsibilities when you have your kids and may not have time to take care of yourself the way you once did in terms of exercise. Your family becomes the priority."
But just because priorities shift, doesn't mean you should stop taking care of yourself.
Watch the video above for easy tips and lifestyle changes dads (and moms!) can incorporate into their lives to fight weight gain and stay healthy.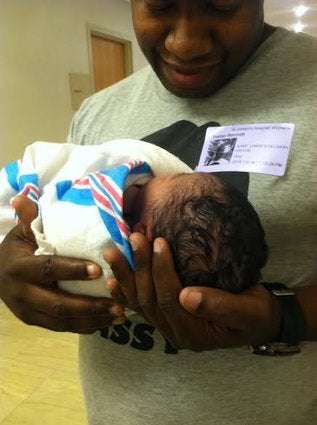 First-Time Dads Make Our Hearts Melt