Shannen Doherty is putting on a brave (and funny!) face while receiving treatment for breast cancer.
The former "Beverly Hills, 90210" actress shared an Instagram photo on Wednesday, which shows her making a kissy face at the radiation therapy machine that's helping her overcome the disease.
Along with the pic, the 45-year-old penned a tribute to the life-saving machine, which she dubbed, "Maggie."
"This is Maggie. I've seen Maggie five days a week for what seems like forever. We have a love hate relationship. I love her because she's part of the life saving treatment I'm receiving," Doherty captioned the shot.
"It's astounding how far we have come with technology," Doherty's Instagram tribute continued. "One day, Maggie will be retired and the cure will be found."
"Things like immunotherapy are the future but for now.... it's me and Maggie. I'm seeing her twice tomorrow so that I can wrap this phase up faster. Goodnight sweet Maggie. See ya tomorrow. #cancerslayer," she concluded.
Doherty hasn't been shy about showing the toll cancer treatment has taken on her.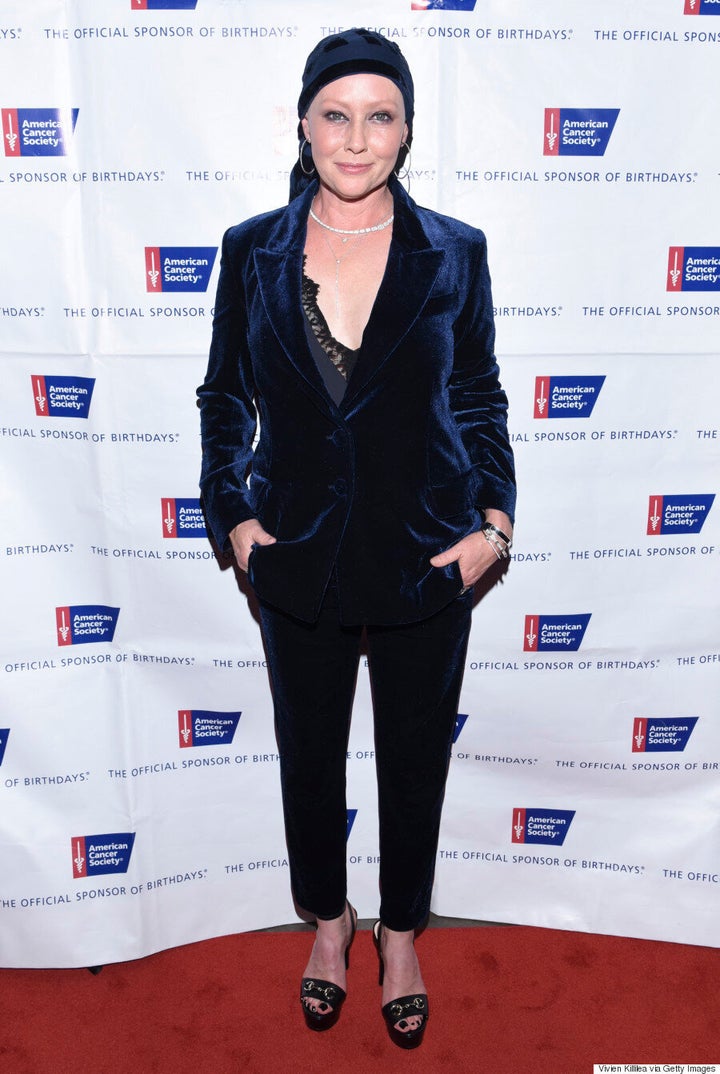 Shannen Doherty arrives at American Cancer Society's Giants of Science Los Angeles Gala on November 5, 2016 in Los Angeles, California. (Photo by Vivien Killilea/WireImage)
"Radiation is frightening to me. Something about not being able to see the laser, see the treatment and having this machine moving around you just scares me," she previously wrote on Instagram. "I'm sure I'll get used to it but right now.... I hate it. #radiation #radiationmondaysucks #stillfightinglikeagirl."
Despite feeling scared about radiation, the actress recently revealed on Twitter that she will be doubling up on the treatment.
"Meanwhile….. gonna do a double up day of radiation so I get completely finished this week!!" she tweeted on Jan. 4.
On Thursday, she posted an Instagram pic of herself on her way to her "double radiation day" for a date with "Maggie."