Toronto police drew no weapons during their arrest of a woman who stomped on two police cars on New Year's Day.
The incident, which occurred near Finch Ave. and Islington Ave. in the city's north end, saw police de-escalate the situation and convince her to walk towards an ambulance, according to CBC News.
In a news release, Constable Christofer Lemieux said he arrived on scene to find a woman in the middle of the street screaming at surrounding cars.
Video shows the woman, clearly in distress, walk up to a police car, climb onto the hood, and punch and kick the windshield.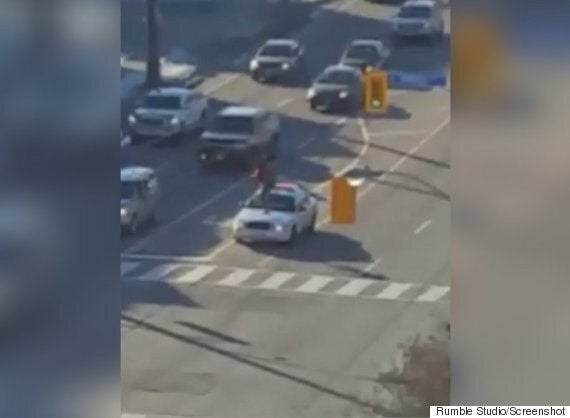 She then walks across the roof and stomps on the rear view window before sliding off the back of the cruiser.
Another squad car arrives and the woman runs up onto its hood and stomps on the front window before climbing onto the roof.
Officers from both cars open their doors and try to talk to her.
She then kicks in the rear window of that car before following officers to a waiting ambulance.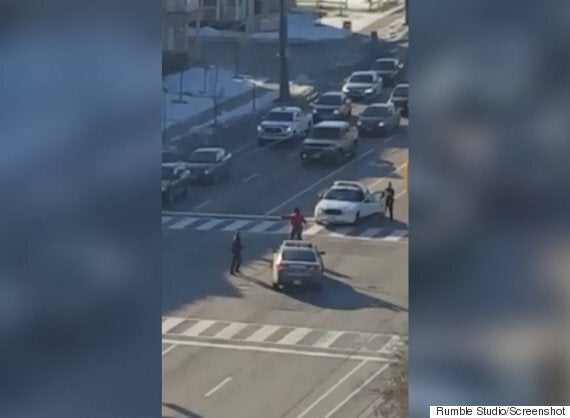 The unidentified woman was arrested and was taken to Etobicoke General Hospital, according to police.
"What you see are officers behaving with restraint and professionalism, de-escalating the situation, not crowding her and they resolved the situation safely and without injury," Toronto Police spokesperson Mark Pugash told CP24 Tuesday.
As of late November, officers responded to nearly 23,500 calls for emotionally disturbed people and apprehended more than 9,000 under the Mental Health Act, according to a news release.
"What you see are officers behaving with restraint and professionalism." — Toronto Police spokesperson Mark Pugash
But one man who works on mental health issues thinks the situation would have been different if the woman had been holding a weapon or threatening harm.
"When we know people who have a small knife, stick, or hammer and we know that once a weapon is perceived, the protocol changes," Victor Willis, the executive director of the Parkdale Activity-Recreation Centre, which provides housing and services for people with mental health issues, told CBC News.