The obituaries for Shanna Desmond and Aaliyah Desmond describe the mother and daughter as kind and loving people who shared the same big smile.
Aaliyah, 10, and Shanna, 31, were found shot dead in a murder-suicide in Nova Scotia last week. It is believed Aaliyah's father, Lionel Desmond, killed his daughter and wife, as well as his mother, Brenda Desmond, before turning the gun on himself.
All four were found last Tuesday evening in a home in Upper Big Tracadie, N.S.
Aaliyah's obituary describes the young girl as an animal lover who dreamed of one day becoming a veterinarian.
"Aaliyah had the most beautiful smile and would light up any room as soon as she entered it."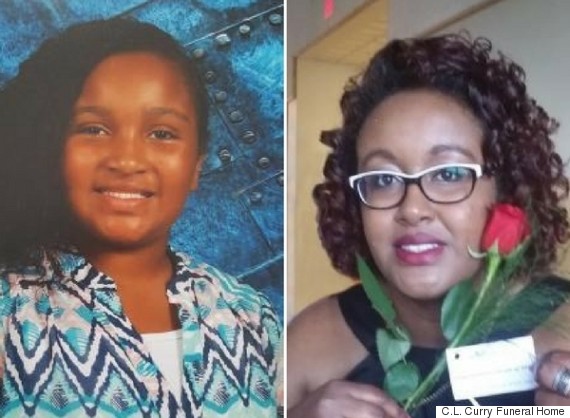 Aaliyah Desmond and her mother Shanna Desmond. (Photo: C.L. Curry Funeral Home/via LocalXpress.ca)
Shanna, a recent nursing graduate, had a passion for travel and music and her obituary says she was a "completely loving, caring and honest person."
According to CBC News, Lionel was released from the military in 2015 and had traveled to Montreal last year to receive treatment for post-traumatic stress disorder (PTSD) — something family and friends said he had struggled with since returning from a tour in Afghanistan in 2007.
Lionel's obituary said the 33-year-old "succumbed to the tortures of PTSD," but was "known for his friendly demeanour and contagious smile."
"His can-do attitude was evident while serving his unit and community."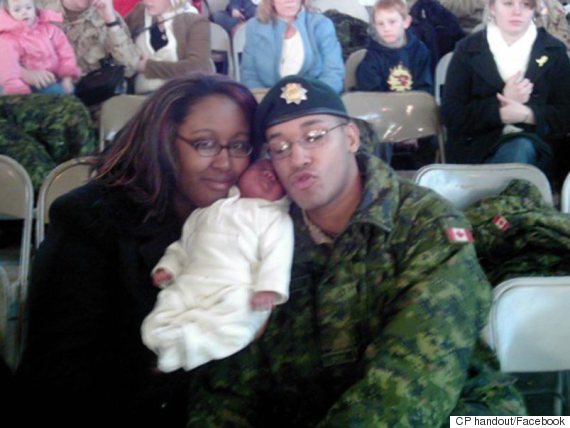 Lionel Desmond with his daughter Aaliyah and wife Shanna in a Facebook photo. (Photo: Canadian Press handout/Facebook)
His mother's obituary described Brenda, 52, as an "avid bingo player" who was well known for her smile and laughter.
Over the weekend, the federal government confirmed it will pay for the funerals of all four people.
Funeral services for Lionel and his mother will be held Wednesday, while a service for his wife and daughter will happen Thursday.
Nova Scotia Premier Stephen McNeil said last Thursday that an investigation had be launched into how the province treated Lionel, and whether he received the appropriate care.
He said while it's clear Lionel had received some treatment for his PTSD, it's unclear if the province provided any of those services.
With files from the Canadian Press.
Follow The Huffington Post Canada on Facebook, Twitter, and Instagram.
Also on HuffPost
What it feels like living with PTSD