The "Thor" star attended the award show with his wife, Elsa Pataky, and presented the award for Best Motion Picture, Foreign Language. When Hemsworth took to the stage with fellow presenter Gal Gadot, his children – four-year-old India and two-year-old twins Sasha and Tristan – were adorably attached to the screen.
The heartwarming moment was captured by Pataky's half-brother Cristian Prieto, who was looking after his niece and nephews.
After the photo was shared on Instagram, many fans couldn't get over the fact that the kids had placed a Thor doll beside them as they watched their dad on screen.
"Omg… I'm dying! The little Thor doll too!" one user wrote.
"I love that next to your kids is a Thor doll," another added. "They must treasure having a super hero daddy bless them."
This isn't the first time the Hemsworth kids have supported their papa. In 2015, Pataky shared another adorable snap of the family watching the 33-year-old actor on "Saturday Night Live."
Cleary Hemsworth couldn't have asked for better (or cuter) number one fans!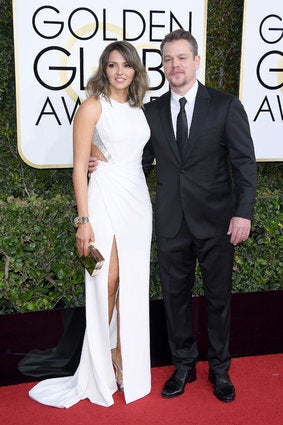 Golden Globes 2017: All The Red Carpet Looks