Hours after the the final award was called out at the 2016 Golden Globes one year ago, it was announced that music legend David Bowie had passed away.
Hollywood's stars mourned. And tributes pour in around the world.
This Sunday, at the 2017 Golden Globes in Los Angeles, on what would have been Bowie's 70th birthday, one actress on the red carpet paid homage to her idol through her fashion.
If you loved @evanrachelwood on #Westworld, wait till you see her at the #GoldenGlobes ⚡️⚡️⚡️ pic.twitter.com/6PFrIZvcSr

— Allure (@Allure_magazine) January 9, 2017
Evan Rachel Wood strutted on the red carpet in a custom Altuzarra tux and white pussy-bow blouse.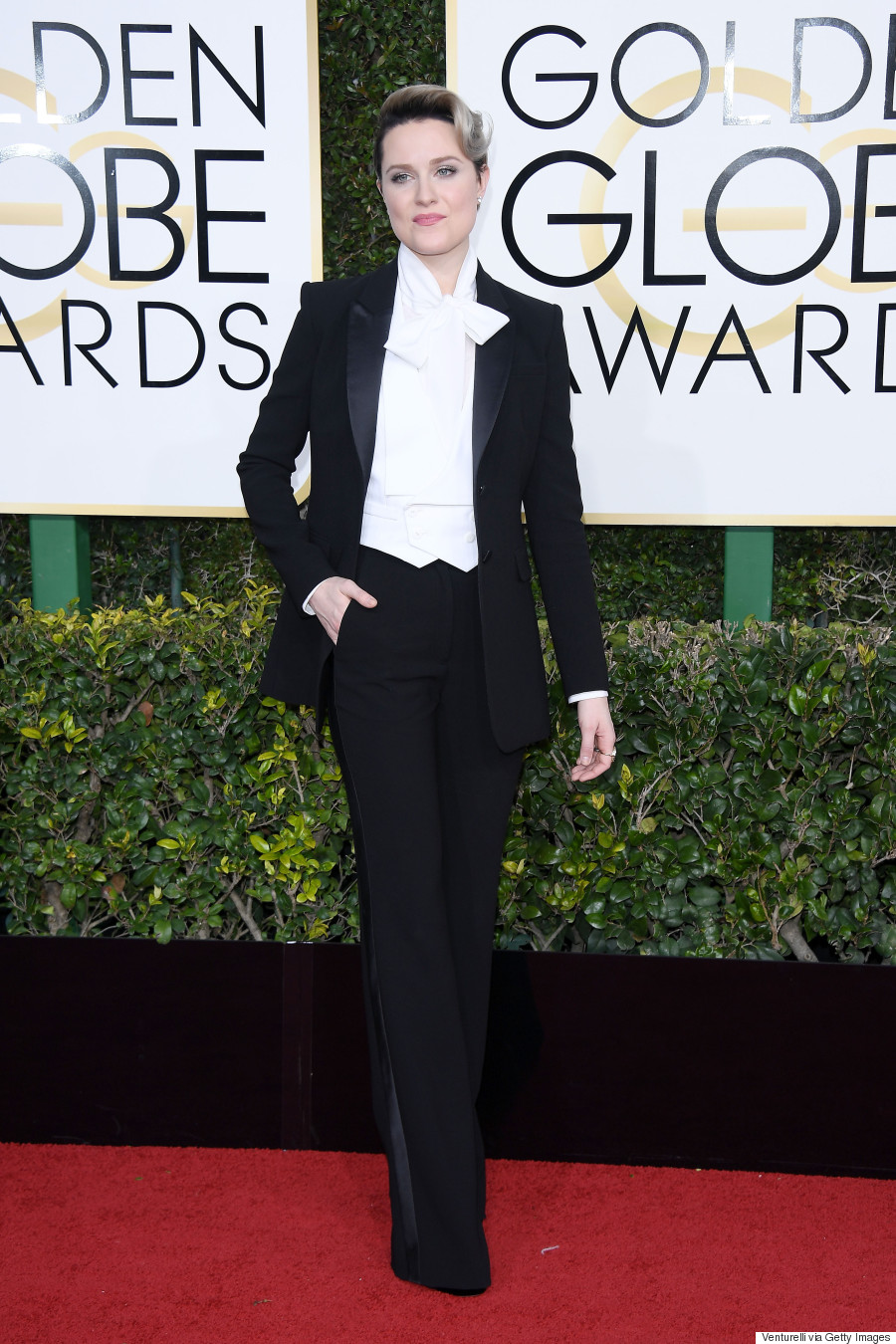 See you at the #GoldenGlobes !! 🍾
Also...Happy Birthday Bowie.

— #EvanRachelWould (@evanrachelwood) January 8, 2017
But her fashionable tribute to Bowie (and Hollywood icon Marlene Deitrich) wasn't the only reason why Wood decided to suit up for the awards. The actress, nominated best actress in a drama TV series for her role in "Westworld," also said she wanted to use her ensemble as a message to empower young girls.
Preach, @evanrachelwood! #Westworld#GoldenGlobespic.twitter.com/ugIsSr1zol

— Yahoo TV (@YahooTV) January 9, 2017
"I've been to the Globes six times, and I've worn a dress every time, and I love dresses, I'm not trying to protest dresses," she told Ryan Seacrest on the red carpet. "I wanted to make sure that young women and girls knew that they aren't a requirement, and that you don't have to wear one if you don't want to. Just be yourself, because your worth is much more than that."
This Evan Rachel Wood wink knocked me back #GoldenGlobespic.twitter.com/G2wA3zCyh0

— Jarett Wieselman (@JarettSays) January 8, 2017
There you have it, girls. Make your own own fashion and beauty standards. You don't need an extravagant gown to feel beautiful.
For more looks from the 2017 Golden Globes red carpet, check out the slideshow below:
Follow Huffington Post Canada Style on Pinterest, Facebook and Twitter!