The 2017 Golden Globes gave us a lot of hilarious, touching and fist-bumping moments, but it also unexpectedly made us a bit teary-eyed.
In the middle of the broadcast, the award ceremony paid tribute to the late Carrie Fisher and her mother Debbie Reynolds, both of whom passed away less than 24 hours from each other on Dec. 27 and 28, respectively.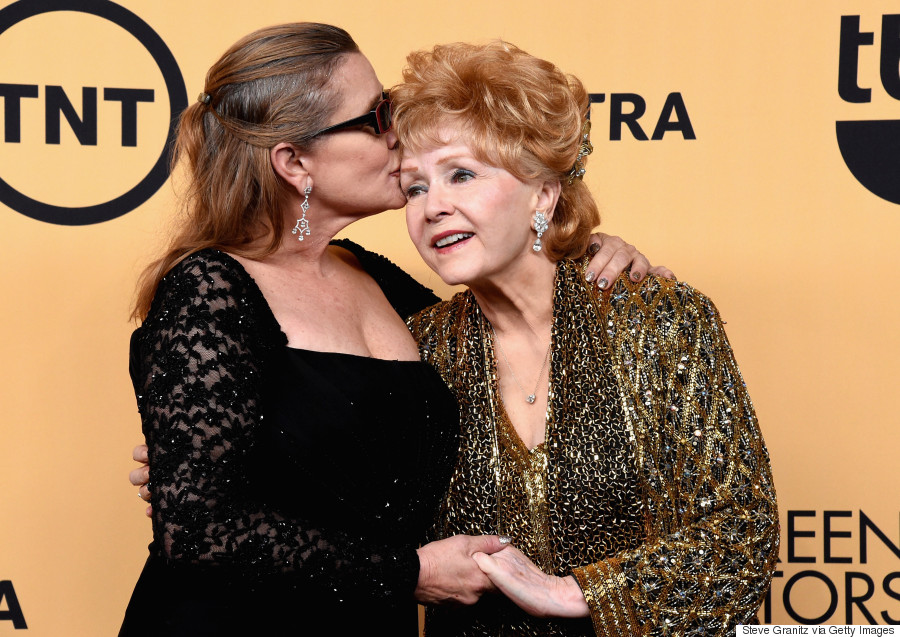 Carrie Fisher and Debbie Reynolds pose in the press room at the 21st Annual Screen Actors Guild Awards at The Shrine Auditorium on January 25, 2015 in Los Angeles, California. (Photo by Steve Granitz/WireImage)
"This past year we lost so many legends and icons," Globes host Jimmy Fallon said, "but a few weeks ago, we lost a mother and a daughter within just a couple of days, and it was a terrible loss that we all felt."
Fallon then introduced a video montage of the stars' most memorable moments in their respective films including Fisher's iconic role as Princess Leia in "Star Wars" and Reynolds as Kathy Selden in "Singin' in the Rain." The montage also showed footage of HBO's new documentary about the mother and daughter, "Bright Lights: Starring Carrie Fisher and Debbie Reynolds."
Watch the tribute below:
The doc, which was originally supposed to be released in March, premiered on the specialty network on Saturday, and has received near unanimous rave reviews for its heartwarming portrayal of the mother and daughter.
Fisher was 60 years old when she died after reportedly suffering a heart attack while aboard a flight from London to Los Angeles. Reynolds, 84, passed away after reportedly suffering a stroke while making arrangements for Fisher's funeral.
"She said, 'I want to be with Carrie,'" Reynolds' son, Todd Fisher, said of his mother. "And then she was gone."
Both Fisher and Reynolds were laid to rest on Friday with some of Fisher's ashes buried with her beloved mom.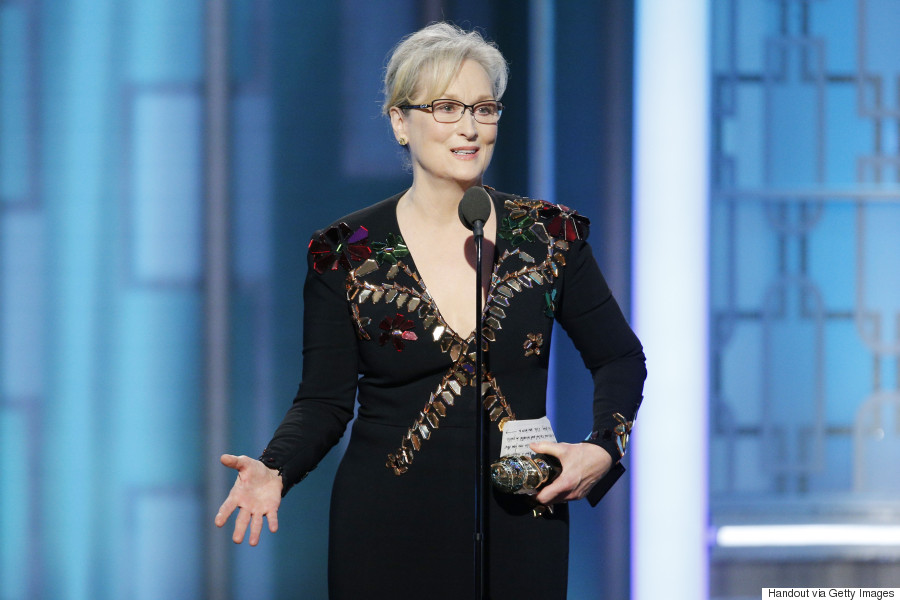 Meryl Streep accepts Cecil B. DeMille Award during the 74th Annual Golden Globe Awards at The Beverly Hilton Hotel on January 8, 2017 in Beverly Hills, California. (Photo by Paul Drinkwater/NBCUniversal via Getty Images)
Fisher's good friend, Meryl Streep, got tearful near the end of her speech while accepting the Cecil B. DeMille Award as she paid tribute to the actress. "As my friend, the dear departed Princess Leia said to me, 'Take your broken heart and turn it into art.'"
Also on HuffPost
Touching Photos Of Debbie Reynolds And Carrie Fisher