Thousands of refugees have found themselves trapped in Serbia, completely unprepared for winter storms, waiting at the hope that officials might let them through Hungary's closed border.
Temperatures outside of Belgrade have dipped as low as minus 20 C in the past month.
Over 6,400 refugees and migrants are in Serbia, according to the United Nations, and hundreds have taken to sheltering in abandoned warehouses outside of Belgrade, hoping to be one of 10 chosen every day to enter Hungary.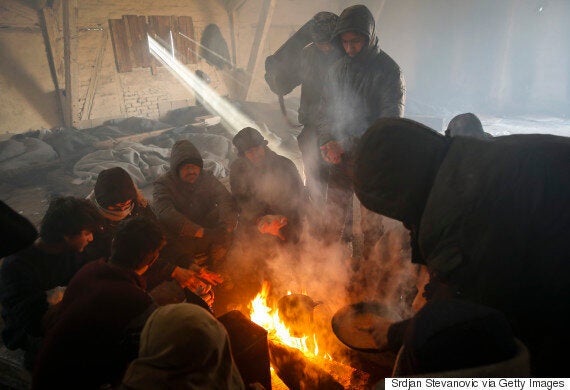 Migrants and refugees warm themselves inside an abandoned warehouse near Belgrade, Serbia, where the temperature has dropped to minus 11 C on Jan. 7, 2016.
"For months, the strategy has been to block humanitarian aid to push these people into official camps. But the camps are full and are already stretched beyond capacity, so today people are left with no other option than to sleep in abandoned buildings in freezing temperatures," Stephane Moissaing, head of Médecins Sans Frontières' Serbian mission, said in a release.
Moissaing added that several people have already died of exposure in the region.
Salim Shinuari, 22, from Afghanistan, told Reuters that he and the other men in one warehouse have been relying on burning plastic garbage for warmth.
"It's so, so cold — we need these fires," Shinuari said.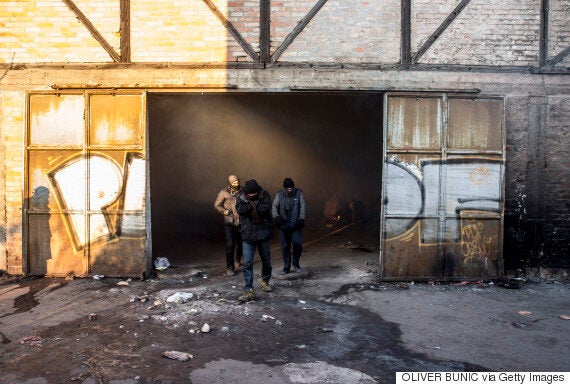 Refugees from Afghanistan huddle outside their makeshift shelter in Belgrade, Serbia.
Eighteen-year-old Fawad Wakili fled Afghanistan after receiving threats from the Taliban.
He told Al Jazeera that he's been fighting a barking cough that has gotten worse each day.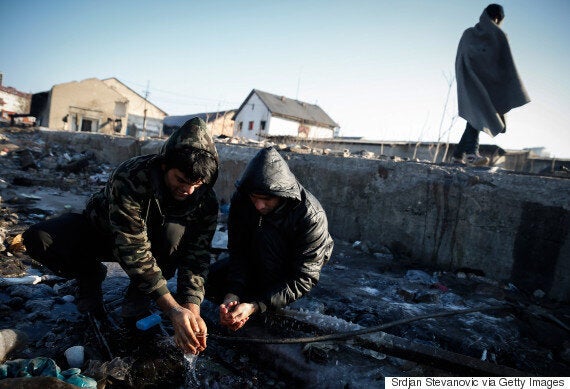 Migrants wash their hands near a makeshift shelter in an abandoned warehouse on Jan. 7, 2016.
Human Rights Watch (HRW) noted in a blog posted Friday that most asylum seekers don't have access to water, heat or toilets.
"The Serbian government ignored several requests by aid groups in November and December, including from Médecins Sans Frontières, to build temporary and winterized camps," wrote Lydia Gall, a researcher with HRW.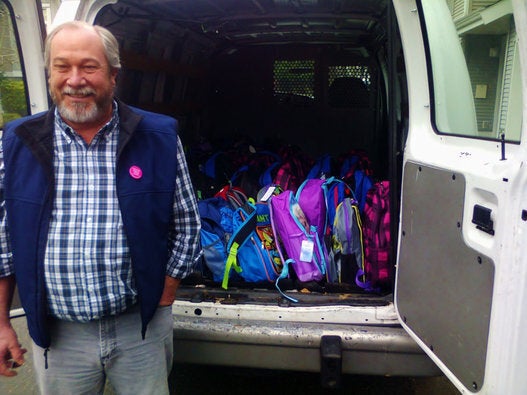 Great Things Canadians Have Done So Far For Syrian Refugees