It was a Ryan vs. Ryan face-off at the Golden Globe Awards Sunday night. The Gos vs. Van Wilder. Sean from Breaker High vs. Deadpool.
But let's face it, could there be a friendlier competition? As the legendary Meryl Streep said, "Ryan Gosling, like all the nicest people, is Canadian." Dang right he is, and that Ryan Reynolds, the west coast one, is reputed to be a pretty pleasant fellow himself.
So it's no surprise they both made out well at the awards, starting on the red carpet. Ryan Reynolds and wife Blake Lively were pretty much the picture of old-school glamour: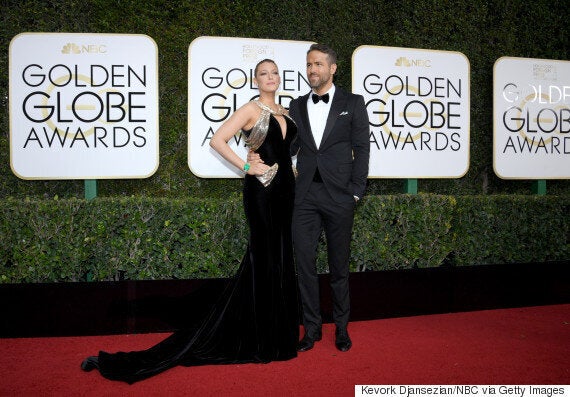 And Ryan Gosling was no slouch either: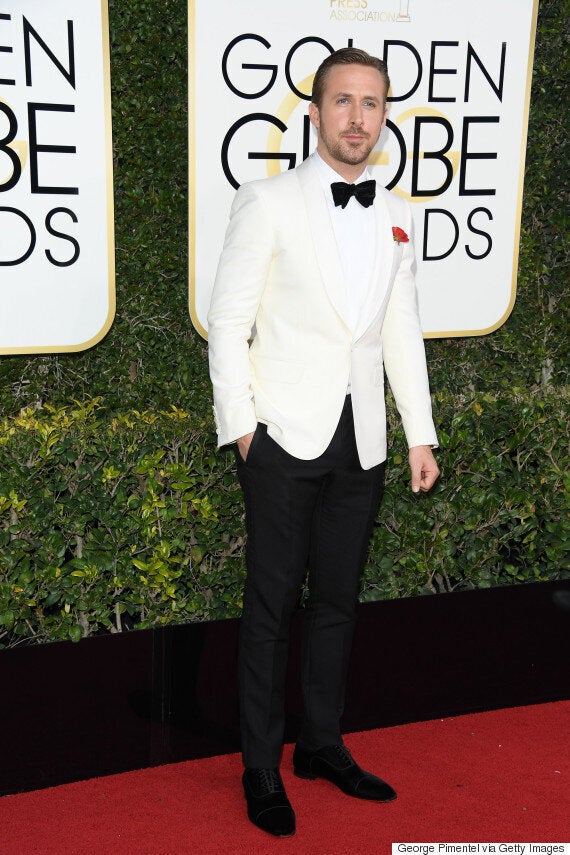 Then The Gos won against RyRey (yes, we're going to try to make that a thing) for Best Actor in A Musical or Comedy and gave a gorgeous speech in which he actually said that people mistake him all the time for Ryan Reynolds, but this time it had gone too far, an obvious nod to his fellow nominee.
Ryan Reynolds took solace in a big smooch with fellow actor and superhero, Andrew Garfield (aka Spiderman):
So from the looks of it, both Ryans reinforced our affable Canadian reputation throughout the night. Well done, gents.
An honourable mention must also go to Vancouver's Finn Wolfhard, AKA Mike from "Stranger Things," who, as part of one of the most-liked groups of kids these days, could only have eked out more good Canadian credit at the awards.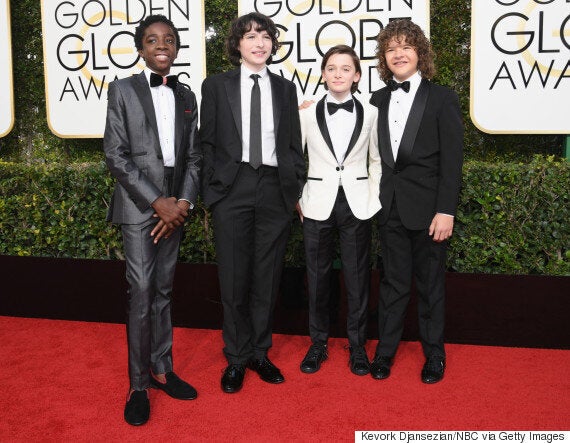 Caleb McLaughlin, Finn Wolfhard, Noah Schnapp and Gaten Matarazzo (Photo by Kevork Djansezian/NBC/NBCU Photo Bank via Getty Images)
Everyone wins, right? OK, not awards per se, but still. Check out our Battle Of The Ryans video above, and you'll see what we mean.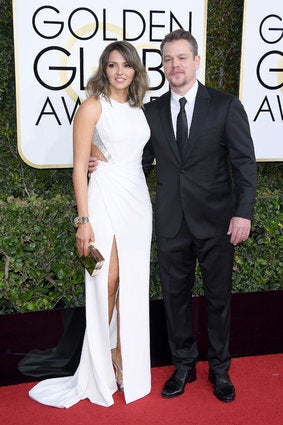 Golden Globes 2017: All The Red Carpet Looks