Forget Trudeau's "sunny ways," some of Canada's biggest bankers are looking forward to the Donald Trump era.
"We do see a stronger growth agenda in the United States, we do anticipate pro-growth policy coming out of the new administration," RBC chief executive David McKay told an audience at a conference in Toronto, as quoted at Reuters.
"That would potentially lead to higher rates which is very good for our franchise in the United States."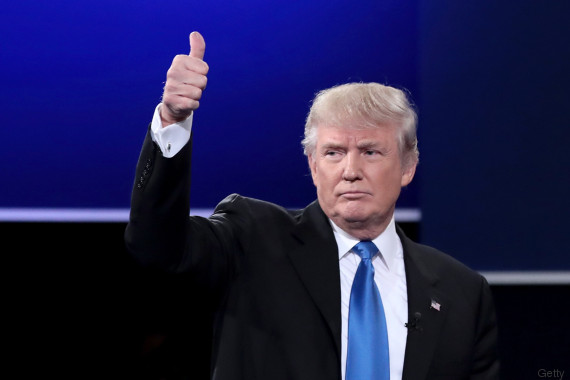 President-elect Donald Trump has made Canada's bank chiefs happy about the future, despite uncertainty about his protectionist stance. (Photo: Getty Images)
U.S. bank stocks have soared since the election in November, with investors betting that "Trumpflation" will push up interest rates, which would increase bank earnings. But some observers believe U.S. bank stocks are in a bubble.
Investors are also betting Trump will mean looser banking regulations. That's good news for Canadian banks that have been expanding into the U.S. fairly aggressively in recent years.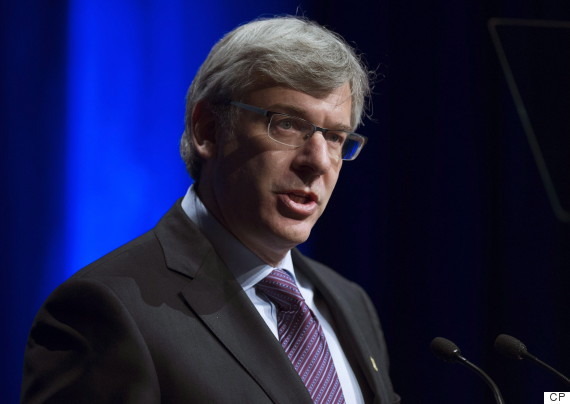 David McKay, CEO of Royal Bank of Canada. (Photo: The Canadian Press)
TD Bank, for instance, has become the 11th-largest bank in the U.S., by assets, and CEO Bharat Masrani sees more expansion opportunities under Trump.
"We are organically growing right through our franchise but I would like to see more in the southeast of the U.S. because I think there's more opportunity there," he said at the same conference on Tuesday.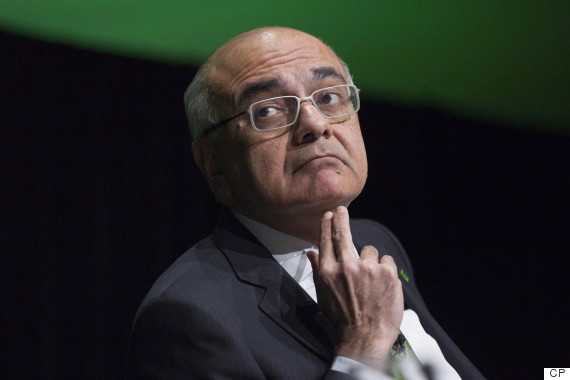 TD Bank chief executive Bharat Masrani is among Canadian bank chiefs who are sounding positive about the Trump administration. (Photo: The Canadian Press)
Canada's banks, which have been increasingly relying on mortgages for their profits, are losing some faith in the ability of homebuyers to keep taking on large mortgages in Toronto and Vancouver. They're looking to the U.S. for a new source of profit.
But there are risks to this sunny scenario under Trump. One is Trump's protectionist leanings. If trade policy is changed, it could become harder for foreign businesses to buy U.S. banks.
CIBC CEO Victor Dodig noted that there are some inconsistencies in Trump's positions on banking and trade.
"Speculating about administrations and politics is not what I'm paid to do," Dodig said at the conference.
"What we're paid to do is make sure that we can increase shareholder value with whoever runs any particular country that we choose to operate in."
— With files from Alexandra Posadzki, The Canadian Press
Also on HuffPost
Canadian Bank Profits, Fiscal 2015