For a guy born and raised in the Yukon, Whitehorse Mayor Dan Curtis has some smooth bhangra moves.
Curtis has become a viral sensation after Whitehorse resident Gurdeep Pandher shared a video of the pair's Punjabi dance lesson in city council chambers.
"I'm not that good at busting a move, but [Gurdeep] certainly is, so it was an awful lot of fun," Curtis told The Huffington Post Canada in an interview.
"I was out of my comfort zone a little bit because I haven't got the physique to be doing it."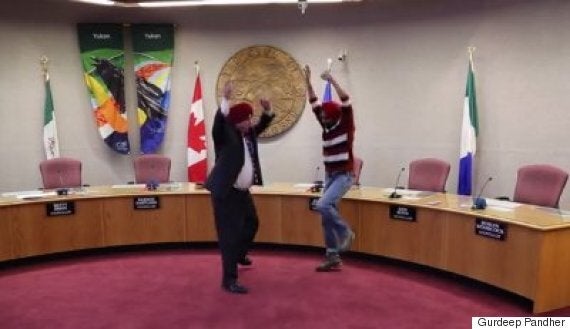 Pandher also taught the mayor how to tie a Sikh turban — a process that destroyed all preconceptions Curtis had about the religious headdress.
"Everything surprised me about it," Curtis admitted. He had thought the entire headdress was made of short cloth and was pre-made and ready-to-wear.
"I felt like I was having a history lesson in culture and customs. It was quite enlightening. It was quite enjoyable."
'Coolest thing' mayor has been asked to do
It all began last week when Pandher emailed the mayor out of the blue, asking him if he had time for a bhangra dance lesson.
"This is without question the coolest thing I've ever been asked to do ... ever!" Curtis replied. "I love it, a great big 'YES please' let's do this."
Pandher, an author and dancer who has been living in the Yukon since 2012, said he wanted to show how inclusive and diverse the Yukon community is. He's one of 29,000 people who live in Whitehorse, the territory's capital.
"I love it, a great big 'YES please' let's do this."
The Punjab-born Canadian citizen said he thinks a fear of others often comes from improper introductions to different people and customs.
The video "was to make Canadians aware of a visible culture so that others can connect across cultures better," he told HuffPost Canada in an email. So he started with something familiar to him, but perhaps not to others: his turban.
"At the end of the day, doesn't matter what the style of life is, everybody is just a fellow human being," Pandher added.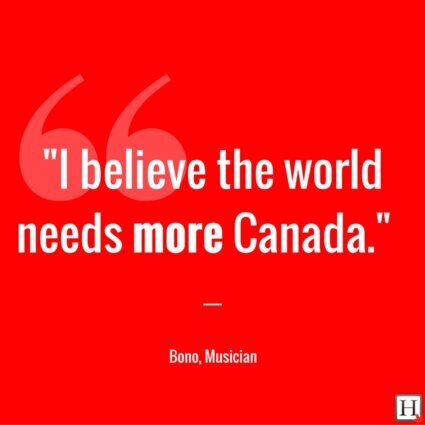 Quotes That Make You Proud To Be Canadian