A Texas man wants to clear his name after he was charged with possessing methamphetamine — when the substance was really kitty litter.
Ross Lebeau, 24, was pulled over in early December for making a right-hand turn without stopping, according to KTRK. Sheriff's deputies smelled marijuana in the car, and Lebeau said he had a small amount of it with him.
During a subsequent search of the car, deputies found a sock with a substance inside, according to the Houston Chronicle, but Lebeau said he had no idea what it was.
The substance turned out to be kitty litter that his dad used to stop the car's windshield from fogging up and to absorb moisture.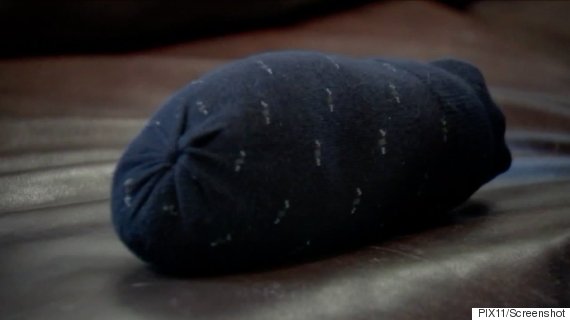 This sock, which contains cat litter, not meth, is similar to the one that authorities discovered in Ross Lebeau's car in early December. (Photo: PIX11/Screenshot)
However, two field tests showed it was meth.
He was charged with possessing about a pound of the illegal drug, according to KTRK.
"They thought they had the biggest bust in Harris County. This was the bust of the year for them," he told the station last week.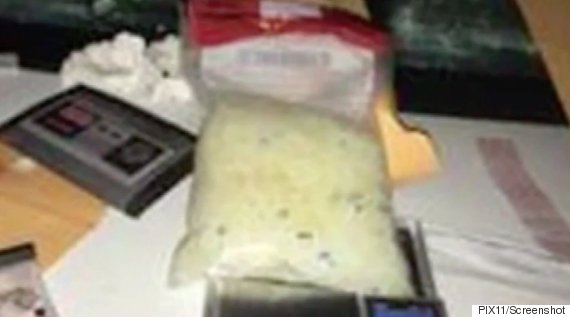 A bag of cat litter that Harris County, Texas, authorities initially thought was meth. (Photo: PIX11/Screenshot)
He was booked into jail, but later released on US$50,000 bond. The arrest was the subject of a press release that read it "may have kept our children and loved ones free from being introduced to drugs," according to KTRK.
But the case was dismissed last week when it was determined that he didn't have meth in his car after all, according to the Chronicle, and now he's working to restore his reputation.
"Thank you everyone who supported me through this crazy rollercoaster," he wrote on Facebook last week.
He told the Houston Chronicle he wants to see authorities use fewer inexpensive, mass-produced drug tests. A person may not learn that the test was faulty until after accepting a criminal record and probation.
"A lot of people plead guilty to these crimes because they can't afford to be bailed out," he said.
Follow The Huffington Post Canada on Facebook, Twitter, and Instagram.
Also on HuffPost
Calgary's Most Wanted (Dec. 2016)