After arriving in Canada as government-assisted Syrian refugees last year, time is running out for Shadi Al Qiblawi to find a job before his family's monthly stipend ends.
He and his wife and their three children receive $1,800 per month. They live in a three-bedroom apartment in Toronto with Al Qiblawi's mother and 11-year-old sister, who were admitted to Canada on a separate government application.
Combined, they live on $2,900 in aid to support seven people. Government-assisted refugees receive up to a year in financial support from the date they arrive in Canada. After that, they are on their own.
(In contrast, privately sponsored Syrian refugees are supported through a different system. For them, a sponsor group is responsible for their finances for up to a year, drawing money from donations of private citizens — not the federal government.)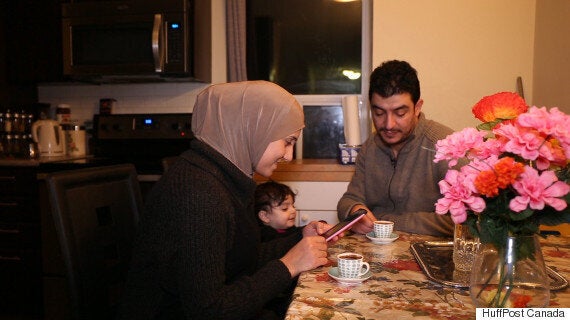 Al Qiblawi needs to find a job that pays at least $20 per hour to meet his family's basic needs. With only a beginner's grasp of English, his options are limited. He's dedicated to his studies because he knows language can make a difference between a job that pays low wages or one that pays well.
"I will try and try. If I don't find, I will work with anything," Al Qiblawi told The Huffington Post Canada in an interview.
He has to stop himself from getting too caught up in recent bleak headlines about his home country, still mired in civil war: "It is hard, but I have to forget, to make good future for family. "
"It is hard, but I have to forget, to make good future for family."
Al Qiblawi doesn't have enough savings to cover his family's expense for more than a month after the government stipends stop coming. He said he'll be forced to apply for welfare if he can't find work by the end of January.
But some achievements he made in the last year will keep his options open. Al Qiblawi earned a food handler certification through Newcomer Kitchen — where his wife was fortunate to find some work.
The family bought a 10-year-old Pontiac to get around the city and also to leverage more job opportunities for Al Qiblawi, a former taxi driver.
He knows it's hard to get professional recognition for his experience as an electrical engineer in Syria, so he's hoping to land a job as a cabbie or Uber driver.
The car adds a $250 monthly bill for insurance. That expense folds into the monthly $2,200 he needs to come up with to meet basic expenses.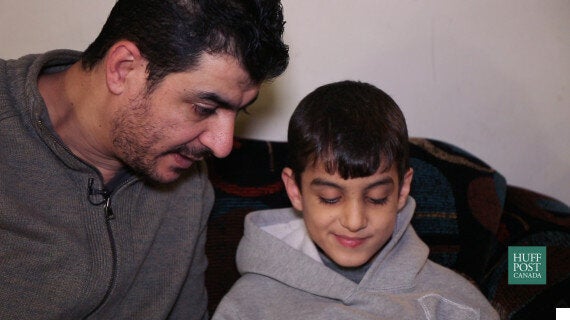 It took Al Qiblawi four tries to pass his driving road test, so lack of ambition isn't a factor. He's carrying the same attitude with his approach to finding a job.
He is thankful for all the kindness and patience shown by Canadians, adding that his personal interactions and experiences prove "100 per cent people like refugees."
Time is running out for Al Qiblawi to find a job before January's end. But he's focused.
"You have to [have a] job, you have to work," he said.
With files from Emily Anoneuvo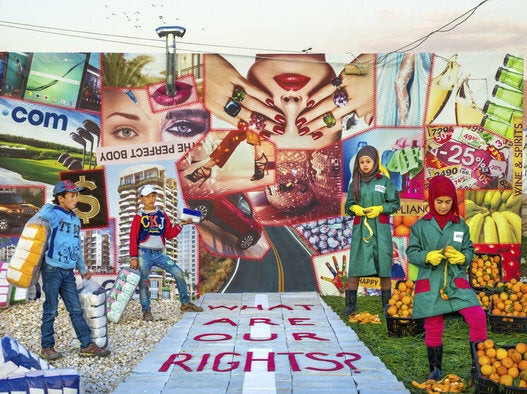 Child Refugees Stage Their Stories