A likely Conservative leadership contender wants to bow down to his new monarch, King Donald Trump.
In a video posted online Tuesday — that has since been made private — celebrity businessman Kevin O'Leary is shown saying: "I think the next five years are going to be amazing and hail King Trump is what I say."
O'Leary made the comments during an interview with business news website Benzinga in Detroit. The site's article that featured the video was live for one day but has now been deleted.
Benzinga declined to comment when asked why the story was taken down.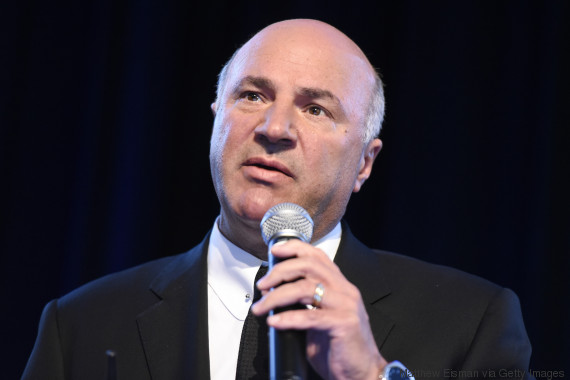 Kevin O'Leary attends a conference at the New York Stock Exchange in 2016. (Photo: Matthew Eisman/Getty Images)
Other clips from O'Leary's talk are still online, including one where he talks about his morning routine.
During the Q&A, O'Leary also said that the United States is the "only place on Earth" to start a company.
"When I started my company, there was only one place on Earth to do it. It was here — the capital, the market, the lowest taxes and the least regulations. Everybody comes to America to start a company," said O'Leary. "We lost our way a little bit, and we're coming back."
"I think the next five years are going to be amazing and hail King Trump is what I say."
O'Leary is not American, but the millionaire investor has in the past called Boston "home." He owns property in Toronto, but spends a lot of his time working in the United States.
This month, O'Leary launched an exploratory committee about a run to replace Stephen Harper as leader of the federal Conservatives, but has yet to make it official.
He said in the past that Canada needs "a Trump guy," and that Prime Minister Justin Trudeau is the "wrong guy" to deal with the incoming American president. The brash businessman also told 1310 News last month that he would've voted for Trump if he had American citizenship.
Tory leadership candidates have criticized the "Shark Tank" reality star for his Trump-like political style and lack of French language skills. Contender Kellie Leitch has also been compared to Trump because of her call to screen immigrants and visitors for so-called "anti-Canadian values."
"Kevin O'Leary and Kellie Leitch are both taking lessons from what we saw in the U.S. election and embracing a style of negative, irresponsible populism," longtime Ontario MP Lisa Raitt said at a press conference last week.
"What happened in the United States happened in the United States and ... It doesn't mean it's going to happen in Canada," she said.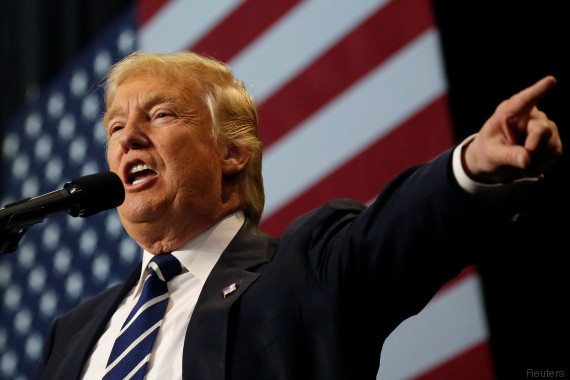 U.S. President-elect Donald Trump speaks at the Wisconsin State Fair Exposition Center in West Allis, Wis., on Dec.13, 2016. (Photo: Shannon Stapleton/Reuters)
Raitt has also launched a website — StopKevinOLeary.com — to attack her potential rival.
Quebec MP Maxime Bernier, considered a top candidate for the Conservative leadership, said that O'Leary can't win an election without speaking French. And Bernier's fellow candidate Andrew Scheer invited O'Leary to announce his run in time for the French debate on Jan. 17, telling him to "fish or cut bait."
It doesn't look like O'Leary will be participating in the Quebec City debate, though he may enter the race two days after it, according to comments he made last week at a gathering of wealthy Canadians in Florida.
Also on HuffPost
Conservative Leadership Candidates