A Conservative leadership contender from Saskatchewan has scored the endorsement of four Quebec MPs days ahead of a major French language debate.
Andrew Scheer said Thursday that he has won the support of MPs Alain Rayes, Pierre Paul-Hus, Luc Berthold, and Sylvie Boucher. The endorsements are potentially significant because there are just 12 Tory MPs from Quebec, and two — Maxime Bernier and Steven Blaney — are also running for leader.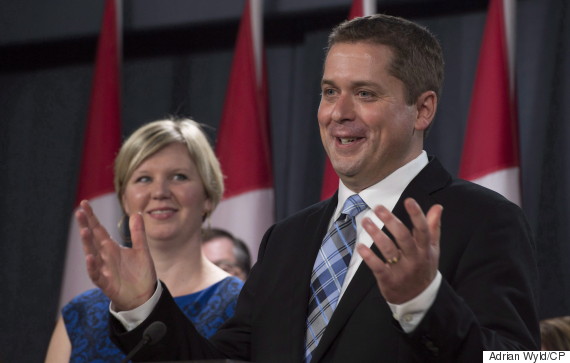 Andrew Scheer speaks in Ottawa on Sept. 28, 2016. (Photo: Adrian Wyld/CP)
Quebecer Denis Lebel, the deputy Opposition leader, has pledged to stay neutral in the race.
In a statement, the four MPs called Scheer a hard-worker who can "earn the respect of all Canadians."
The support is a signal his campaign is "resonating" across Canada, Scheer said in a release.
"Quebec is the only province where we made gains in the last election, and we must continue this momentum," Scheer said.
Ex-House speaker leading with caucus support
With the endorsements, Scheer, a former House Speaker, now boasts 23 MPs backing his campaign.
Ontario's Erin O'Toole is second in terms of caucus support with 14 endorsements. O'Toole also announced Thursday that former leadership rival Dr. Dan Lindsay is backing him.
Scheer, who is bilingual, recently tried to goad celebrity businessman and likely rival Kevin O'Leary to enter the race in time for the debate in Quebec City on Jan. 17, saying it was time to "fish or cut bait." O'Leary does not speak French but signaled in a Facebook video Thursday that he is inching closer to making his bid official.
Longtime Quebec MP Maxime Bernier, also considered a top-tier candidate for the leadership, has said O'Leary's inability to speak French is disqualifying.
Bernier is being backed by just one other Quebec MP so far, Jacques Gourde.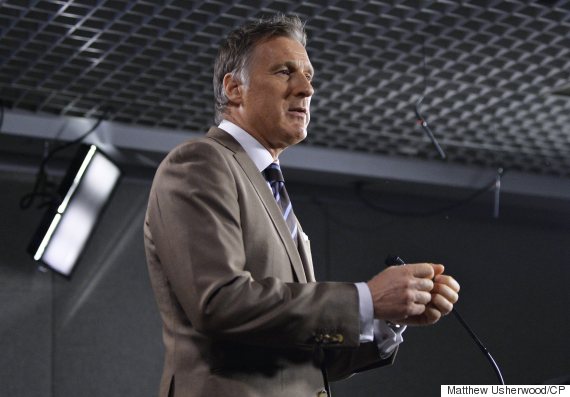 Maxime Bernier holds a press conference in Ottawa on Oct. 17, 2016. (Photo: Matthew Usherwood/CP)
Bernier came out against Canada's system of supply management for the dairy and poultry industry last May, something he deemed a "government cartel." The system sets quotas for domestic producers and imposes tariff controls on foreign competition.
It's an issue that's close to many farmers who feel the system protects their way of life, particularly in Quebec, as Bernier acknowledged.
"My own riding is among those with the largest number of farms under supply management in Canada," he said at the time. "But political leadership is about tackling difficult issues, not avoiding them."
What about Deltell?
The moves leave four other Quebec MPs who have not yet backed a candidate in the race: Gérard Deltell, Bernard Généreux, Alupa Clarke, and Joël Godin.
Deltell, the Tory finance critic and an emerging star in the party, is arguably the most coveted endorsement of the bunch. Deltell has said it is an absolute necessity the next Tory leader speak French well to compete with Prime Minister Justin Trudeau.
On Tuesday, the MP tweeted a photo of himself and Scheer at dinner. Deltell noted that Scheer was in Quebec City for a French immersion course.
Sympathique souper avec mon collègue @andrewscheer qui est à Québec cette semaine pour cours d'immersion en français pic.twitter.com/VDvkHMeDOZ

— Gérard Deltell (@gerarddeltell) January 11, 2017
Also on HuffPost
Conservative Leadership Candidates