While the communities of Derby Line, Vt. and Stanstead, Que. lie on either side of the Canada-U.S. border, residents of both basically ignored it for many years.
People crossed it to visit friends, neighbours and schools without incident, and many Canadians have dual citizenship.
But since Sept. 11, 2001, officials on both sides have tightened security.
North-south streets are now blocked by metal gates, and locals have to have their passports in hand to cross into the U.S.
But there's one public place where people can enter the other country without any trouble: the Haskell Free Library and Opera House.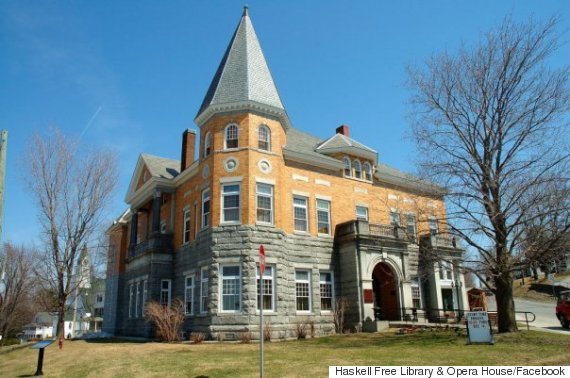 The Haskell Free Library and Opera House seen in an undated photo. (Photo: Haskell Free Library & Opera House/Facebook)
The Queen Anne Revival-style building was built in the early 1900s and donated to the two communities in memory of an American sawmill owner and his Canadian wife, according to Canada's Historic Places.
A black line indicating the border runs through the library's reading room and the opera house seats. The building also has two addresses.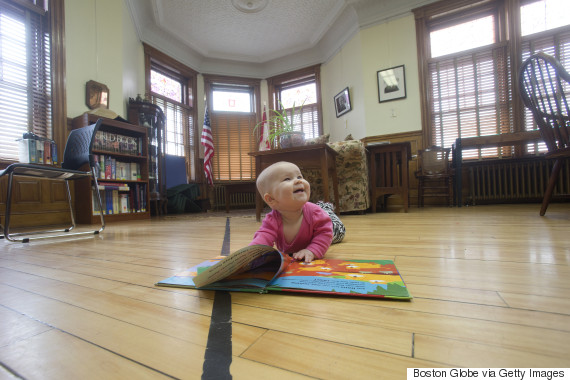 A young reader lounges near the U.S. border in the Haskell Free Library. (Photo: Boston Globe via Getty Images)
Even though the entrance is on the American side, Canadian visitors don't have to go through customs, library director Nancy Rumery told CTV News.
"As long as their vehicle remains on the Canadian side of the street, they may walk around and enter the library," she told the outlet.
"As long as they go back the same way there's no problem."
But people have still exploited it for its unique location.
A Florida woman allegedly tried to smuggle guns into Canada via the library back in 2012, according to the Newport Daily Express.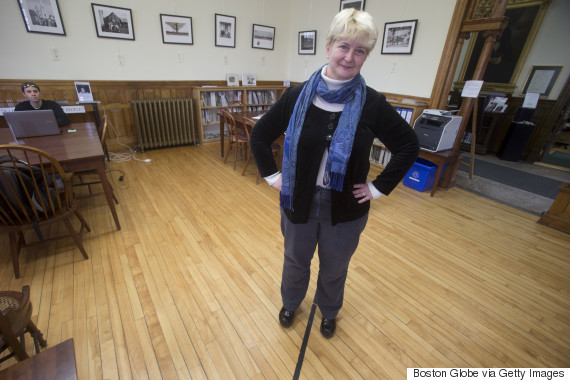 Nancy Rumery, Haskell Free Library Director straddles the U.S.- Canada border line which runs through the library's International Reading Room. The U.S. is to the right. (Photo: Stan Grossfeld/The Boston Globe via Getty Images)
Drug mules have also used a fire escape door that opens from the opera house into Canada to exchange items, Derek Lundy wrote in an article for Canadian Geographic. So that door is now locked.
But the building is still a special spot for the two communities, which are struggling economically, to share the arts, theatre director Lynn Leimer told CTV News.
"Our audiences are both Canadian and U.S., and it becomes a meeting of the minds… it's just a really special place that resonates on both sides of the border."
Follow The Huffington Post Canada on Facebook, Twitter, and Instagram.
Also on HuffPost
Hawaii Envisions Beachside Presidential Library