Paris Jackson is not okay with the "shameful portrayal" of her late father, Michael, in the U.K. series "Urban Myths."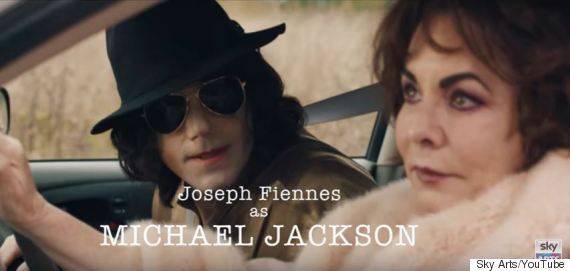 The first trailer for the show was released on Wednesday showing Joseph Fiennes' bizarre depiction of the King of Pop. The series is based on an alleged road trip Michael took with Elizabeth Taylor (played by Stockard Channing) and Marlon Brando (played by Brian Cox) following the September 11 attacks in 2001.
In response to the trailer, Paris took to Twitter to voice her opinions, calling the casting so offensive that "it honestly makes me want to vomit."
@TheMJCast i'm so incredibly offended by it, as i'm sure plenty of people are as well, and it honestly makes me want to vomit.

— Paris-Michael K. J. (@ParisJackson) January 11, 2017
@TheMJCast it angers me to see how obviously intentional it was for them to be this insulting, not just towards my father, but my godmother liz as well

— Paris-Michael K. J. (@ParisJackson) January 11, 2017
@TheMJCast where is the respect? they worked through blood sweat and tears for ages to create such profound and remarkable legacies. shameful portrayal

— Paris-Michael K. J. (@ParisJackson) January 11, 2017
The 18-year-old's cousin Taj Jackson, who is the son of Michael's brother Tito Jackson, also shared his anger and disappointment on Twitter.
@soledadobrien Unfortunately this is what my family has to deal with. No words could express the blatant disrespect. https://t.co/WKCiwOqPpN

— Taj Jackson (@tajjackson3) January 11, 2017
Fiennes first received backlash last year after he was cast as Michael, with many accusing him and the show of whitewashing.
In response, the 46-year-old actor said Michael was "probably closer to my colour than his original colour" and that as "a white, middle-class guy from London – I'm as shocked [about the casting] as you might be," BBC reports.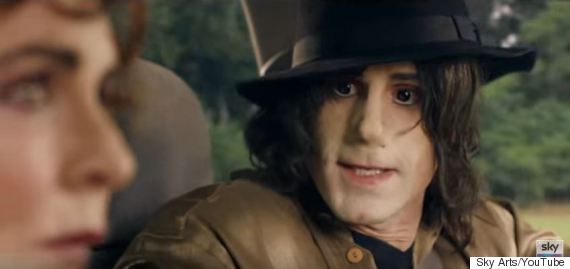 Similarly, Sky Arts, which produced the show, defended themselves in a statement to Rolling Stone: "Joseph Fiennes is cast as Michael Jackson. It is part of a series of comedies about unlikely stories from arts and cultural history. Sky Arts gives producers the creative freedom to cast roles as they wish, within the diversity framework which we have set."
Despite this, many have voiced their outrage over the casting choice and portrayal of Michael in the series.
#UrbanMyths is such a disgrace, it's so obvious they just wanna make fun of Liz and MJ, so disrespectful

— Pau Hyperion (@Blasphemind) January 12, 2017
White ppl have no chill. MJ, the greatest to ever do it deserves better then this. #Whitewashing should be criminalised. #urbanmyths pic.twitter.com/Ig2FFYEycH

— Mohamed H. Umar (@realmohamedumar) January 12, 2017
Worst trailer I've ever seen, what a disgrace and so disrespectful #MichaelJacksonMovie #urbanmyths

— Jennifer Bass (@jennifer_bass) January 11, 2017
A petition to boycott the series is now circulating, with over 21,000 signatures.
"This casting is an insult to the very real professional struggles and health issues Jackson dealt with during his lifetime," the petition reads, referring to Michael's skin condition called vitiligo.
"It's bad enough when actors of colour are denied opportunities to play fictional characters of their own ethnicity due to the preferential treatment of white actors," it continued. "But it's absolutely inexcusable for a film to whitewash a movie based on an actual human being, whether his appearance was typical of what we expect a black man to look like or not."
Needless to say, many had this reaction to both the casting and the trailer.
Me after seeing #JosephFiennes as Michael Jackson pic.twitter.com/t8FOdHClh7

— Tammy Tam (@nubiansweet) January 11, 2017
Also on HuffPost