Canada is "worse than a laggard," according to a new report calling the country "last among its global peers" when it comes to international aid spending.
Global Canada, a non-governmental organization, published its second annual report this week, highlighting the country's commitment to international aid as close to an all-time low.
The report notes current aid levels to be about two per cent of the federal budget.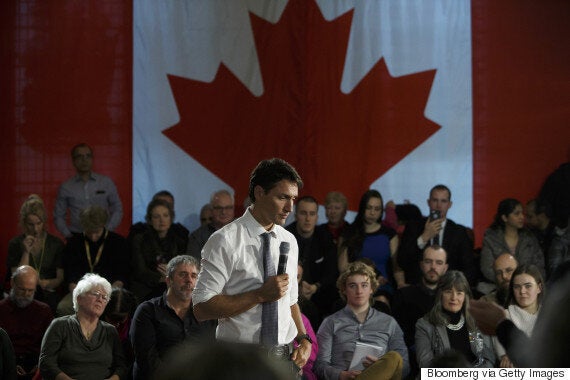 "This situation is not the Trudeau government's fault, but is now its responsibility," said Robert Greenhill, the group's founder in a column published in The Globe and Mail. He called on Prime Minister Justin Trudeau to correct Canada's course on foreign aid.
"By keeping most of the discretionary cuts imposed in Stephen Harper's last years, the first Liberal budget actually had lower support for development (26 cents per $100 of national income) than the average of the Harper government (30 cents)."
In order for Canada to match international assistance levels set by G7, the government would have to double its contribution, the report suggests.
The budget would have to increase to 56 cents per $100 of national income — a bar set by "like-minded countries" such as Australia, Netherlands, Switzerland, Sweden, and Norway.
There's economic merit in international aid spending, the report notes. It brings up the example of China — one of the largest recipients of Canadian aid in the '90s — and how the country has become "the second largest market for Canadian products today."
When it comes to development and defence spending, Canada is tied for last with Japan, Greenhill said.
"What a pity, and potential tragedy, that Canada has been taking such a minimalist approach to international assistance," the report reads.
The federal government said the conclusions in the report are similar to those already expressed in an ongoing review of Canada's international aid program.
"We agree that our investments are critical for changing the lives of the poorest and most vulnerable," international development and La Francophonie spokesman Bernard Boutin told The Huffington Post Canada.
"We know that Canadians and our international partners want us to be engaged in the world."
Boutin said Global Affairs is mindful of where Canadians want to see foreign aid dollars go — to programs that align with a "respect for human rights, inclusiveness and good governance."
He added: "We are in the process of changing course and we want to focus our efforts where we will have the greatest impacts: evidence-based investments that will empower the poorest and most vulnerable and save lives. Sexual and reproductive health and rights are a strong example of this type of investment.
"We know that Canadians and our international partners want us to be engaged in the world."
Canada to world: 'We're here to help'
In his first year in office, Trudeau made a concerted effort to sell Canada as a globally minded and giving nation.
The prime minister pledged to increase Canada's role in UN peacekeeping missions. So far, $450 million and 600 troops have been allocated for an unconfirmed mission or series of deployments.
Conversely, the strategy of using the prime minister's personal "brand" to woo a global audience has also brought more high-profile pressure for Trudeau to deliver.
Celebrities including musicians Bono and Rihanna have also called on the prime minister to increase Canada's foreign aid investment, particularly with global health and education programs.