If you have three million dollars and are looking to buy a house in Vancouver, may we present you with another option: this charming village in Quebec.
OK, so a number of the buildings are basically facades and almost none of them are liveable, but look at it!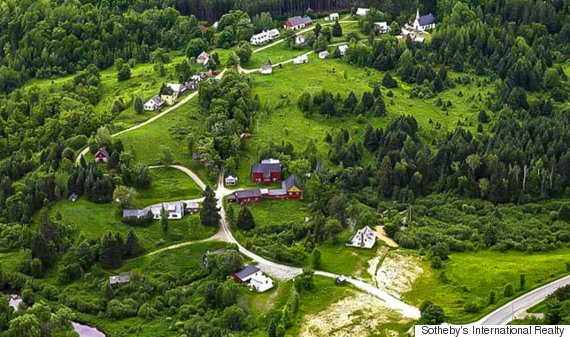 Nearly 56 hectares would be all yours. (Photo: Sotheby's International Realty)
Canadiana Village, a mock rustic settlement now used for TV and film shoots, is up for sale in Rawdon, Que. for a cool $2.8 million.
The village is over an hour outside Montreal and has 45 buildings, according to Sotheby's International Realty. Other structures on the property include a church, a prison, a windmill and a taxidermist store.
Part of the property has a western theme while the rest is built as a 19th-century pioneer village. While some buildings are little more than facades, others are authentic historical homes brought from around the province, according to Radio Canada International.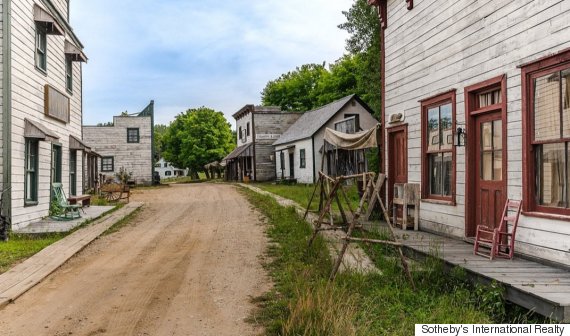 You could film your own amateur western. (Photo: Sotheby's International Realty)
There are 22 homes in total, but only one is actually liveable, realtor Mary-Catherine Kaija told CBC News.
Nearly 30,000 tourists visited the site a year during its heyday, according to the broadcaster, and it was utilized as a set for more than 110 film and TV productions, including the Bob Dylan biopic "I'm Not There."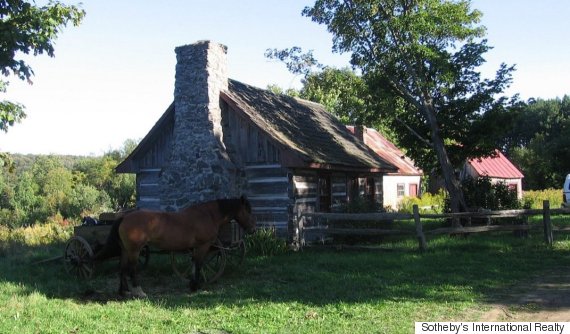 We're pretty sure the horse doesn't come with it. (Photo: Sotheby's International Realty)
The nearly 56-hectare property is picturesque — along with the collection of random buildings, the buyer will also have access to mountains, a lake and forest.
A local airport also allows planes to land nearby.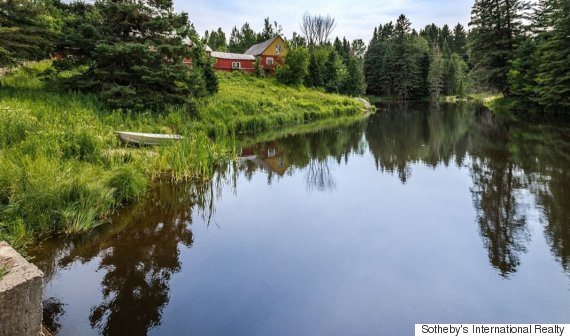 Look, you can even swim! (Photo: Sotheby's International Realty)
Several people have expressed interest, realtor Jérémie Sirois told
Journal L'Action in December, but the owners hadn't received a final offer.
He said the owners want to hand it over to someone who will keep operating the site and improve it.
But while prospective buyers may want to rent it out for commercial purposes, buying a village just for personal use isn't entirely unprecedented.
Back in 2001, actor Johnny Depp bought an abandoned village in France.
Check out more photos of Canadiana Village in the slideshow below.