Steve Harvey may have thought he was making a joke when he made racist comments about Asian men, but Eddie Huang is having none of it.
The 34-year-old restaurateur wrote an op-ed in The New York Times over the weekend, calling the host's commentary on dating Asian men "upsetting."
"[Harvey] speaks openly about issues facing the black community, he is a man of God, and he has a huge platform to speak from," he wrote.
"Unfortunately, he's also the type of guy who orders Krug champagne for himself and Cook's for every one else. For his own personal profit, he's willing to perpetuate the emasculation of Asian men regardless of how hypocritical it is."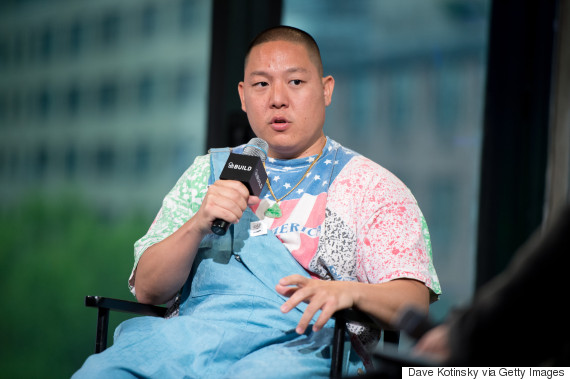 Chef Eddie Huang of 'Huang's World' attends AOL Build Speaker Series at AOL Studios in New York City on April 28, 2016.
During a Jan. 6 segment of the "Steve Harvey Show," the 59-year-old host talked about a 2002 book titled, How to Date a White Woman: A Practical Guide for Asian Men.
Hinting that white women (or any woman for that matter) would not want to date an Asian man, he also made up an alternative book title called, How to Date a Black Woman: A Practical Guide [for] Asian Men.
"You like Asian men?... I don't even like Chinese food," he said. "I don't eat what I can't pronounce."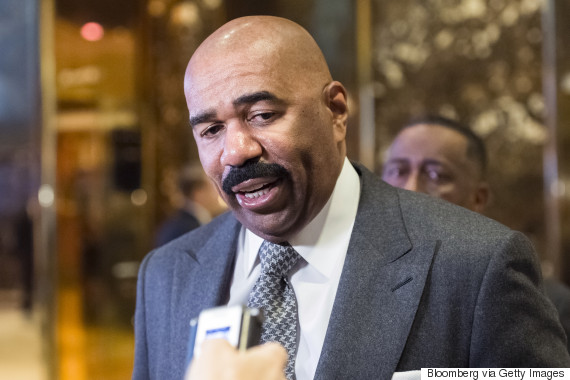 The Fresh Off the Boat author also touched on some of the age-old stereotypes about Asian men like himself, and said he can't relate to them.
"We count good, we bow well, we are technologically proficient, we're naturally subordinate, our male anatomy is the size of a thumb drive and we could never in a thousand millenniums be a threat to steal your girl," he wrote.
He adds the one joke that still hurts, however, is how women don't want Asian men.
"Attractiveness is a very haphazard dish that can't be boiled down to height or skin colour, but Asian men are told that regardless of what the idyllic mirepoix is or isn't, we just don't have the ingredients."
Also on HuffPost
Swoon-Worthy Asian Actors