The federal government is inching towards taxing Netflix and other streaming services, a move likely to be supported by Canada's media creators.
A briefing note prepared for Heritage Minister Melanie Joly argues in favour of charging sales tax on digital content subscriptions, such as on Netflix's monthly fee.
The note argues that not charging a sales tax on foreign content services like U.S.-based Netflix is unfair because it places domestic competitors at a disadvantage.
It also "represents a significant loss of potential tax revenue for government," stated the note, which was obtained by the CBC.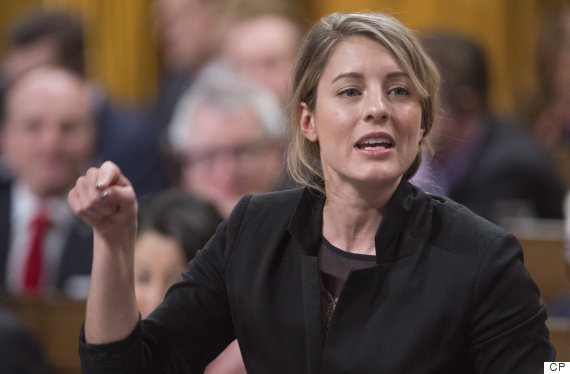 Heritage Minister Melanie Joly is looking at ways of updating Canadian content rules for the digital age. A tax on digital services could be part of that solution. (Photo: The Canadian Press)
Joly's department wrapped up consultations in November on "Canadian content in a digital world," where proposals for a Netflix tax or other Internet taxes were floated.
"There [were] few surprises, with many creator groups supporting Netflix and Internet taxes, while Internet providers and consumer groups oppose them," wrote University of Ottawa e-commerce law professor Michael Geist.
Consumer group OpenMedia has been running a petition opposing taxing the Internet, which recently passed 26,000 signatures.
That campaign opposes any new taxes on streaming services, dubbed the "Netflix tax," as well as taxes on Internet service itself — two other ideas that have been floated. But it does suggest that expanding GST collection to streaming services as an alternative, and suggests "part of this money [go] back to funding and promotion of Canadian content."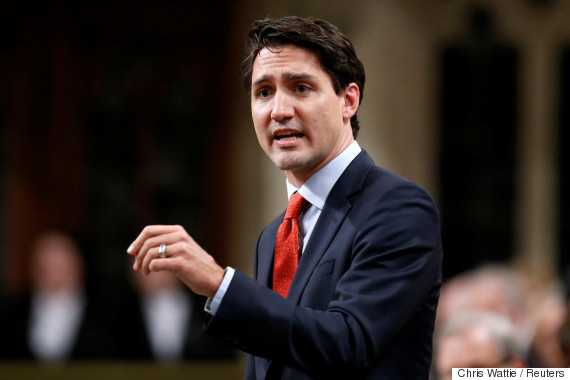 Prime Minister Justin Trudeau's government has said it won't create a "Netflix tax," but a Heritage Canada note advocates for expanding sales taxes to include foreign streaming services. (Photo: Reuters/Chris Wattie)
The federal Liberals, along with the previous Conservative government and the federal NDP, all disavowed the idea of a Netflix tax during the 2015 election. Joly has reiterated that position since.
A spokesperson for Finance Minister Bill Morneau said that applying sales tax to Netflix "is not part of our plan."
"Our tax fairness measures are focused on looking at the tax system to ensure it better supports the middle-class – including increasing taxes on the wealthiest Canadians so we could cut them for the middle-class," the spokesperson said in an email, adding that the remarks reflect Heritage Canada's position as well.
Canada's telecom regulator, the CRTC, also passed on the idea.
This Netflix tax proposal floated by Heritage would see the government expand its collection of the existing federal GST, putting the money into general revenue — in essence, a tax that already exists.
Technically, Canadians are liable for paying sales tax on foreign streaming services like Netflix, even if the service doesn't add the tax to your bill, the Finance Department has said.
Enforcing the existing sales tax is a compromise that Geist himself had advocated.
"The general revenue approach is the preferred one, given the benefits of new funding and without the significant drawbacks of the expansion of taxes or levies," Geist said in his submission to the Department of Canadian Heritage.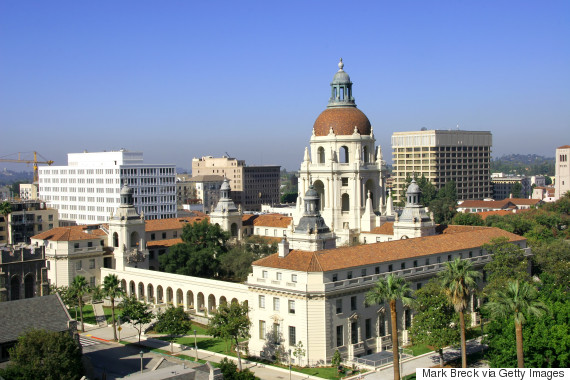 The City Hall in Pasadena, California. The city is considering implementing an Internet tax. (Photo: Mark Breck via Getty Images)
Others are trying it
A number of countries, U.S. states and even cities have launched or are considering similar taxes. Brazil is about to institute a 2-per-cent tax on all paid online entertainment. Pennsylvania has started collecting sales tax on all digital downloads, including books and music, and in California, where cities can tax online activity as a "utility service," Pasadena and others are mulling taxing streaming services.
But can it be enforced?
One problem with a sales tax on foreign content is that it would be hard to enforce, Heritage Canada's briefing note for Joly states.
"Beyond voluntary compliance, little can be done to enforce a sales tax regime, even when a foreign-based company has registered with the relevant tax authority.
"Tax authorities have very little recourse in cases where a foreign-based supplier does not remit any sales tax or where there is a dispute over the amount of tax remitted. They also have a very limited ability to enforce audits beyond their national jurisdiction and to send auditors abroad."
The note also suggests that the U.S. may not be willing to help Canada collect a federal sales tax, since it has no federal sales tax of its own.
This story has been updated to reflect comments from the Department of Finance.
Also on HuffPost
Netflix Canada Picks for January 2017