BEISEKER, Alta. — A dog has been reunited with its owners three weeks after being separated in a car crash in central Alberta.
The vehicle rolled Dec. 23 on Highway 21 about 110 kilometres northeast of Calgary.
Angie, a border collie, ran away after the crash and her owners were taken to hospital.
RCMP had asked people to keep an eye out for Angie, and she had been spotted several times, but was afraid of people.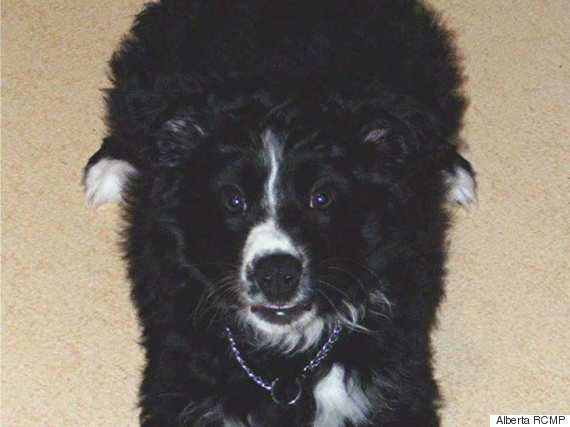 (Photo: Alberta RCMP)
Police say a friend of the owners' family put a kennel with a blanket and some of the family's things in the area the dog was last seen.
It worked — Angie was found the next day curled up on the blanket.
"She is a little bit thinner, but she is home now,'' Sgt. Glen Demmon of the Beiseker RCMP said Thursday in a news release.
Angie's owners and the Mounties are thanking everyone who took the time to search and the residents that left out food and water for her.
Also on HuffPost
Edmonton Police Service Dogs