You're on a plane, sandwiched between a man who smells like medieval cabbage and a woman listening to her music with the volume set to "I desire deafness." Behind you, two parents stare at their phones as their hellspawn screams for no reason whatsoever.
Blinded by rage, you wonder: Who is the most garbage of these passengers?
Expedia has the answer.
The travel company released the results of its Airplane Etiquette Study on Tuesday, ranking the worst behaviours humans can exhibit on a flight, based on responses from 1,005 Americans.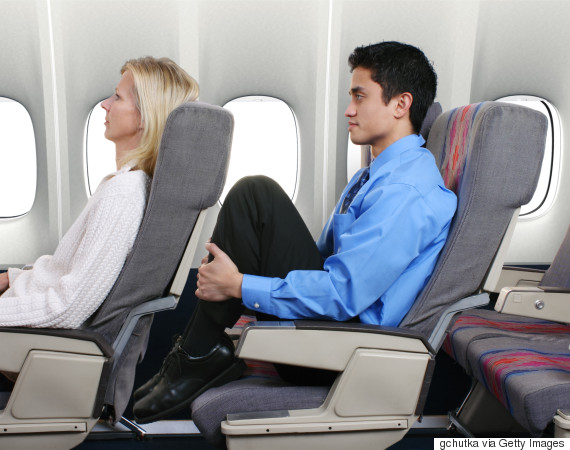 Thirty-five per cent of survey participants said they disliked passengers who fully reclined their seats the moment the plane took off. (Photo: GettyStock)
The worst example in our horrific scenario above would be the inattentive parents.
The distinction of ultimate annoying airplane encounter, however, goes to the rear seat kicker. Sixty-four per cent of respondents in the study said this goblin is the worst type of airline passenger.
Check out Expedia's full list below:
The Rear Seat Kicker (cited by 64 percent of respondents)
Inattentive Parents (59 percent)
The Aromatic Passenger (55 percent)
The Audio Insensitive (49 percent)
The Boozer (49 percent)
Chatty Cathy (40 percent)
The Queue Jumper (35 percent)
Seat-Back Guy (35 percent)
The Armrest Hog (34 percent)
Pungent Foodies (30 percent)
The Undresser (28 percent)
The Amorous (28 percent)
The Mad Bladder (22 percent)
The Single and Ready to Mingle (18 percent)

For totals that exceed 100 percent, respondents were given the option of choosing more than one answer.
This isn't a total shocker, though. As CNN notes, the seat-kicking satyrs have been landing in first place since 2014. Only in 2013, the first year the survey was conducted, did inattentive parents take the garbage crown.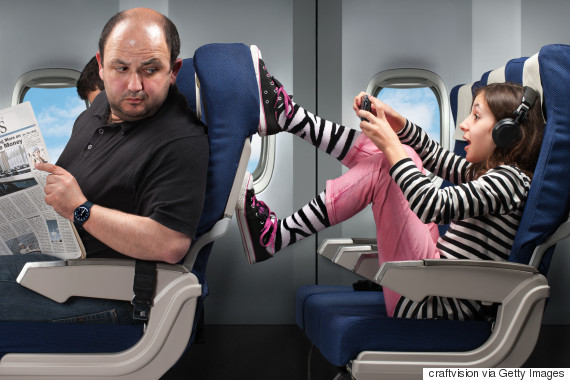 You're getting worked up just looking at this photo, aren't you? (Photo: GettyStock)
The survey found passengers who recline their seats the second the plane takes off aren't exactly tolerated. Thirty-five per cent of the survey's respondents said they disliked them, while 37 per cent wanted to abolish reclining seats altogether. It's a revolution!
Still, despite respondents' desire to document and list the atrocities committed by fellow travallers, the study did find that people aren't actually that trashy.
Seventy-nine per cent of the study's participants found "for the most part, fellow passengers are considerate of one another," and 74 per cent "thoroughly clean their space before leaving the plane."
Maybe you'll find yourself surrounded by these lovely people on your next flight! You probably won't, but maybe!
Also on HuffPost