Barack Obama literally changed Ellen DeGeneres' life.
The talk show host paid tribute to Barack and Michelle Obama on Thursday — their second last day as POTUS and FLOTUS — and got emotional while talking about the major impact the president had on her life, as well as on the lives of LGBTQ people in the United States.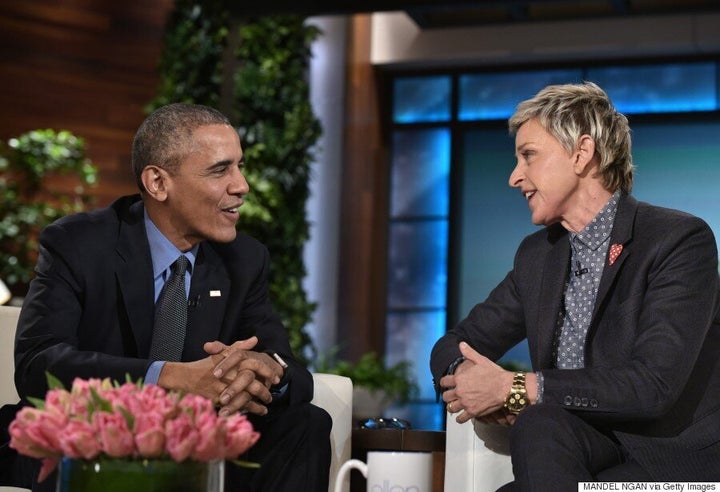 President Barack Obama and talk show host Ellen DeGeneres are seen during a break in the taping of "The Ellen DeGeneres" show on February 11, 2016. (MANDEL NGAN/AFP/Getty Images)
"I am a legally married woman because of him, and so is my wife. His courage and compassion created equality for everyone," she continued. "He moved us forward and made more happen in the past eight years than I ever dreamed possible. I love him. I love Michelle. Here's a little bit of time we've spent together over the years."
DeGeneres then showed a montage of clips from her time spent with the Obamas, including the first time Barack appeared on the show on Oct. 29, 2007, just over a year from being elected the first black president of the United States.
Other clips featured the times Michelle Obama appeared on the show, in which she danced on stage (several times), participated in a push-up competition (which she won) and talked about her relationship with her husband.
"Laughter is huge and I think you have that down," Obama said while discussing how she and Barack manage to stay close while leading busy lives. "And mutual respect, he's always had my back."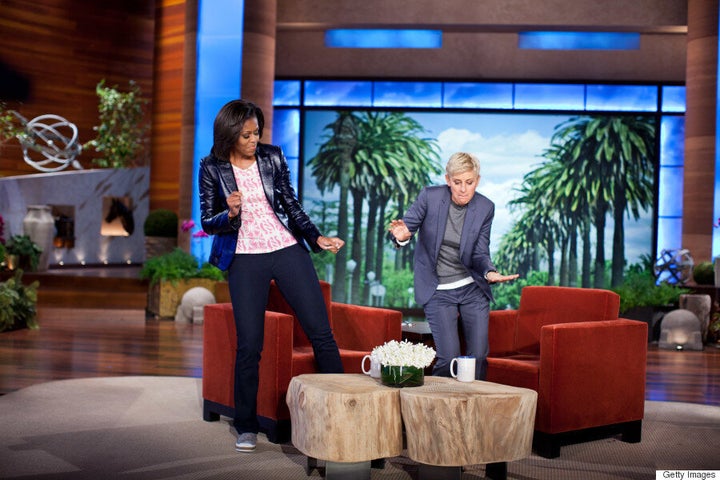 First Lady Michelle Obama and Ellen DeGeneres dance during a taping of "The Ellen DeGeneres Show" marking the second anniversary of the Let's Move! initiative, in Burbank, Calif., Feb. 1, 2012. (Photo by Chuck Kennedy/White House/Handout/The White House/Corbis via Getty Images)
The montage also featured a clip with an emotional DeGeneres sharing the news that Barack publicly stated his support for same-sex marriage.
"It takes a brave man to take a stand like this," DeGeneres said of POTUS, "so Mr. President, to you I say 'Thank you, very very very much.'"
Watch the full video below: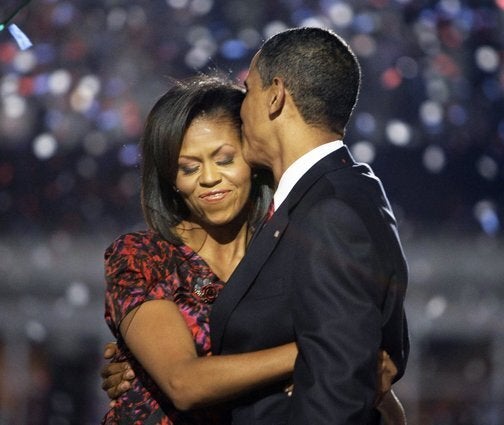 Barack and Michelle Obama's Sweetest Moments