There is no doubting Kellyanne Conway's patriotism.
One of U.S. President Donald Trump's closest advisors, Conway showed up at the inauguration ceremony on Friday wearing red, white, and blue.
From head to toe.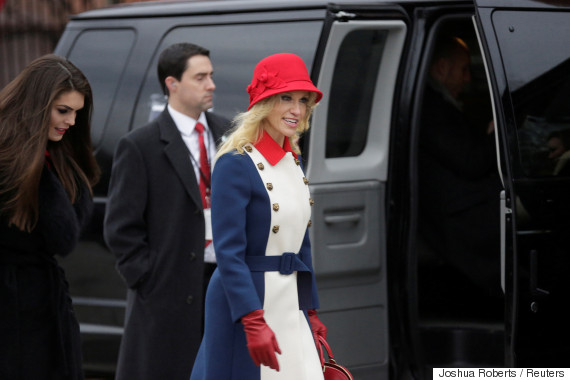 Kellyanne Conway departs for a church service before the U.S. presidential Inauguration in Washington, D.C. on Jan. 20. (Photo: Joshua Roberts/Reuters)
Or perhaps she was cheering for her favourite football team.
Why does Kellyanne Conway look like the old New England Patriots logo? pic.twitter.com/swgdHH53v6

— Tyler Brooke (@TylerDBrooke) January 20, 2017
Either way, the sartorial message was clear.
She <3s patriots.
Also on HuffPost
Donald Trump Inauguration