Will, Kate and Harry are back together again.
The royal threesome joined forces at London's Institute of Contemporary Arts to fundraise for their mental health initiative, Heads Together.
The campaign, which aims to change the conversation around mental health and well-being, has been named the 2017 Virgin Money London Marathon Charity of the Year.
"The challenge that so many people have is not knowing how to take that first step of reaching out to another person for help. Admitting that they are not coping. Fear, or reticence, or a sense of not wanting to burden another, means that people suffer in silence – allowing the problem to grow larger and larger unchecked," the Duchess of Cambridge said in her speech.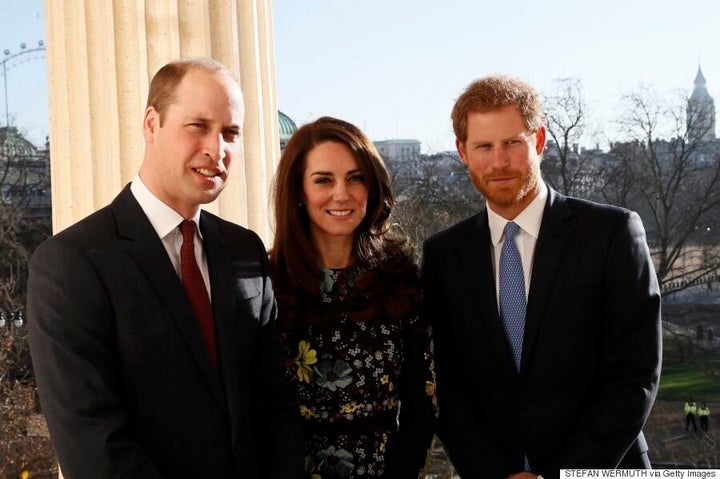 Prince William, Catherine, Duchess of Cambridge, and Prince Harry pose for a picture at the Institute of Contemporary Arts in central London on January 17, 2017 after attending a briefing to outline new agendas and aims for 2017 for the mental health charity Heads Together. (STEFAN WERMUTH/AFP/Getty Images)
She then went on to recall a conversation she had with a mother at the Anna Freud Centre, a mental health treatment centre for children and families, who told her talking to a support worker was "like medicine."
Prince Harry and Prince William also spoke at the event echoing Middleton's sentiments. "Mental health matters to each and every one of us. It matters just as much as our physical health," said the Duke of Cambridge, who called for an end to the 'Keep Quiet and Carry On' mentality that has plagued those suffering with mental health issues.
In his speech, Prince Harry encouraged everyone to simply be a sounding board for friends in need instead of worrying about not knowing how to help. "At the heart of this campaign is our hope that no one should be afraid to ask for help, and no one should worry about knowing how to help. That initial conversation could be the cure, before it has a chance to manifest itself," he said.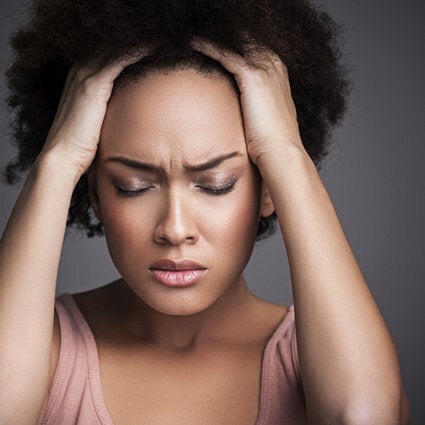 Youth Mental Health Issues And Suicide In Canada