U.S. President Donald Trump has promised to implement trade deals that put "America first," and said he is even prepared to withdraw from the North American Free Trade Agreement if it fails to do so.
One former president took issue with that sentiment — in 1999.
On Monday, CPAC uploaded archival footage of George H. W. Bush warning Canadians of a growing isolationist movement in his country. The clip, shared on Twitter, was recorded at a conference commemorating the 10th anniversary of the Canada-U.S. Free Trade Agreement.
Watch the video embedded below:
"And even though they deny it, they advocate policies that amount to protectionism and isolationism. Their slogans: 'Come home America,' 'America First' — this is selfish. This is beneath the history of our great country, but it's out there and it worries me, this coalition of left and right."
Canada shouldn't be 'enormously worried': official
The Liberal government has been preparing for its new relationship with the White House since Trump's victory in November.
Prime Minister Justin Trudeau shuffled his cabinet this month by appointing Chrystia Freeland to foreign affairs, and retired general Andrew Leslie as her parliamentary secretary. It is hoped Leslie will forge connections with a number of fellow former military commanders who got top jobs under Trump.
Freeland said on Monday that Canada is proud of being part of the "very mutually beneficial" NAFTA and has a strong relationship with Mexico, but she added the country's trade ties with the U.S. are "primarily bilateral."
Stephen Schwarzman, an adviser to the Trump administration, said Trudeau should not be "enormously worried" about any overhaul to trade agreements.
Speaking in Calgary where he met with Trudeau and his cabinet, Schwarzman emphasized the U.S. is primarily concerned with trade deals that involve big imbalances.
That still carries some cause for concern for David MacNaughton, Canada's ambassador to the U.S., who says the country could become "collateral damage" as Washington resets relationships with some of its trading partners.
"We will co-operate on trilateral matters when it's in our interest and we'll be looking to do things that are in our interest bilaterally," MacNaughton said. "Some of them may be within NAFTA and some of them may not be."
With files from The Canadian Press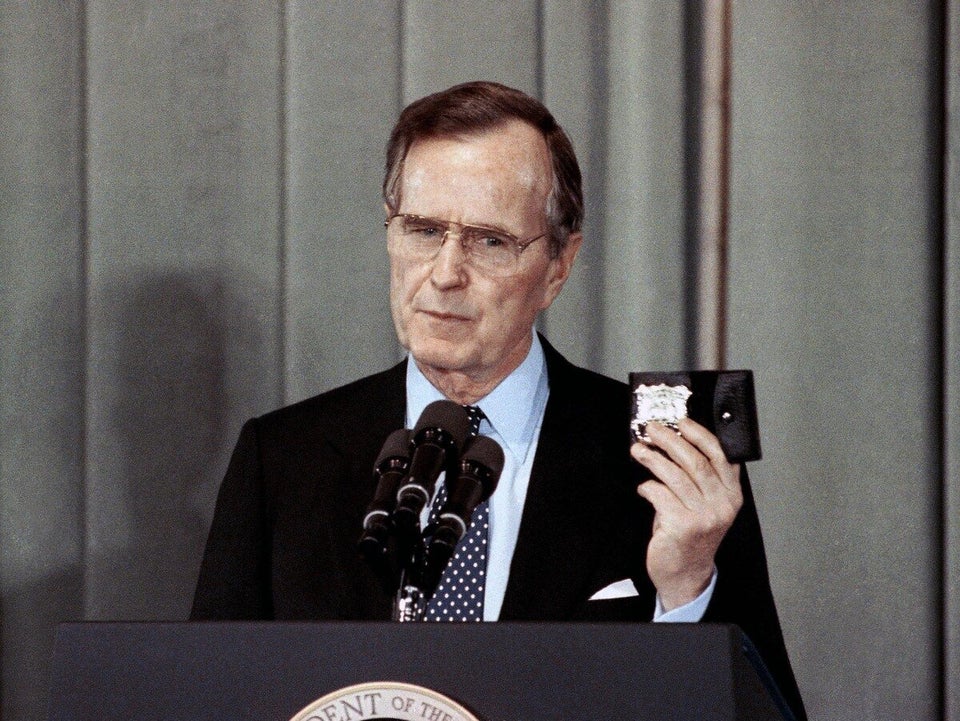 7 Things You Didn't Know About George H W Bush