The war of words between Kevin O'Leary and Ontario Premier Kathleen Wynne continues.
The latest contender in the federal Conservative leadership race shared a Facebook post on Monday slamming Wynne as an "incompetent" politician.
"Look at Ontario, if this province were a company it would have been forced to declare bankruptcy ages ago," O'Leary wrote.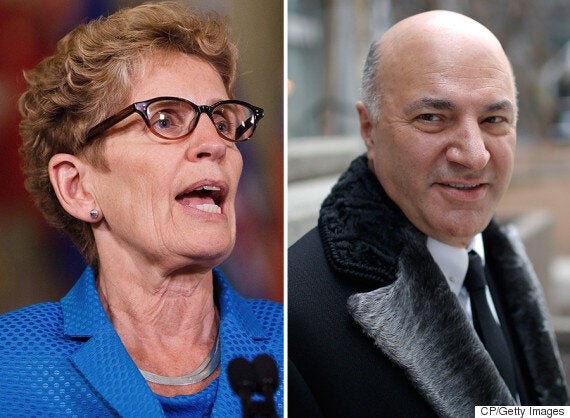 "If you were the CEO of one of my companies I would have fired you long ago."
The "Shark Tank" host also bashed Wynne for Ontario's skyrocketing hydro prices — an issue for which she has personally taken responsibility — and accused her of "bankrupting" the province with her government's policies.
"If you were the CEO of one of my companies I would have fired you long ago." — Kevin O'Leary to Kathleen Wynne
O'Leary then suggests Wynne should call a provincial election if she thinks her performance has been acceptable.
"Unfortunately, we both know you won't do that though when you are sitting with a 16% approval rating in the polls," he wrote, referring to numbers from an Angus Reid Institute poll released in December.
"But I promise, it would be a very popular decision if you did."
O'Leary's post comes just a day after Wynne sent an open letter his way. The premier criticized the businessman's proposed policies and railed against comments O'Leary made about Ontario's auto sector.
"Your policies so far suggest that serving society's most well-off should be the sole role of government," Wynne wrote in Sunday's message. "I see things differently. I want an economy that keeps growing, creating and attracting good jobs."
O'Leary officially jumped into the Tory leadership contest last week, ending months of speculation about his political aspirations. He joins an already crowded field of 13 other candidates.
His jump into politics, at least, has impressed the premier.
"I respect anyone who is willing to enter the den," she wrote.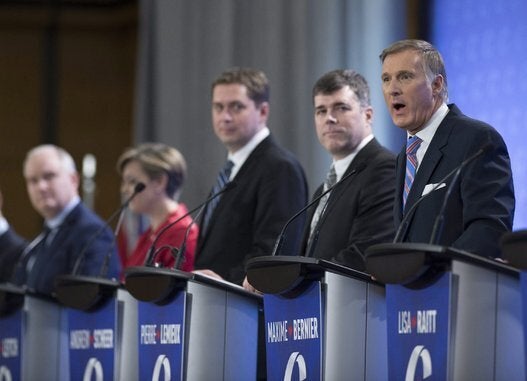 Conservative Leadership Candidates