Sophie Cruz, a young immigration activist, moved the crowd with her empowering speech, calling on Americans to "fight with love."
"We are here together, making a chain of love to protect our families," she exclaimed alongside her family on-stage. "Let us fight with love, faith and courage, so that our families will not be destroyed."
But Cruz not only had a strong message of hope to share with adults, she also had some powerful words for children as well.
"I also want to tell the children not to be afraid, because we are not alone" she said. "There are still many people that have their hearts filled with love and tenders to snuggle in this path of life. Let's keep together and fight for the rights. God is with us."
But this isn't the first time Cruz has made headlines for her activism.
In 2015, the brave tot personally handed a letter to Pope Francis asking for his support of the protection of DAPA (Deferred Action for Parents of Americans and Lawful Permanent Residents), writing, "I want to tell you that my heart is very sad, because I'm scared that one day ICE [U.S. Immigration and Customs Enforcement] is going to deport my parents. I have a right to live with my parents. I have a right to be happy."
Keep fighting for what you believe in, Sophie!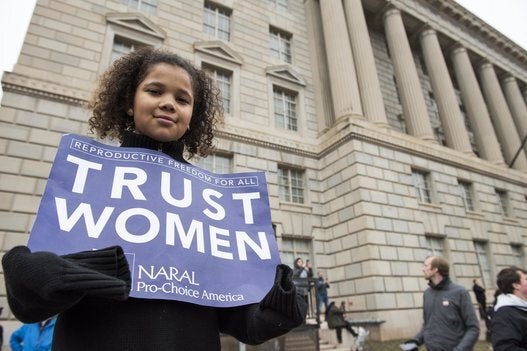 Kids At The Women's March On DC