"Star Wars: The Last Jedi" (previously only known as "Star Wars: Episode VIII") is set to hit theatres on Dec. 15, and continues the story of Jakku scavenger-with-the-force Rey, according to Yahoo.
And it looks like "Star Wars" lovers are really feeling the newly released title, with many taking to Twitter Monday to express their excitement.
Actors Daisy Ridley, John Boyega, Oscar Isaac, Adam Driver, Gwendoline Christie, Lupita Nyong'o, Dohmnall Gleeson and Andy Serkis will all be returning to the big screen for the new flick, however, sadly, this will be the last "Star Wars" flick featuring the late Carrie Fisher, known for playing princess-turned-general Leia Organa.
Will you be checking out "The Last Jedi?" Let us know in the comments below!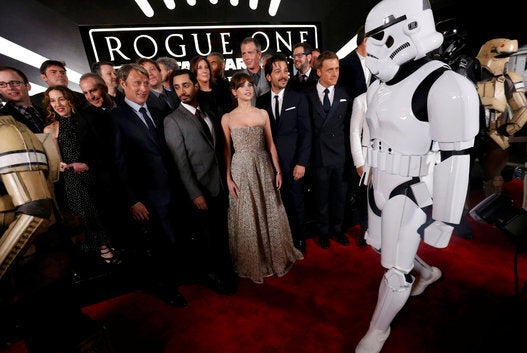 Rogue One: A Star Wars Story