After years at number two, Vancouver has slipped on an index of the world's least affordable cities for middle-class housing — all the way to third place.
According to the latest annual survey from Demographia, Vancouver fell behind Sydney, Australia, last year and maintained its third-place finish in this year's survey. Hong Kong retains its crown as the most expensive place for the middle class to own a home.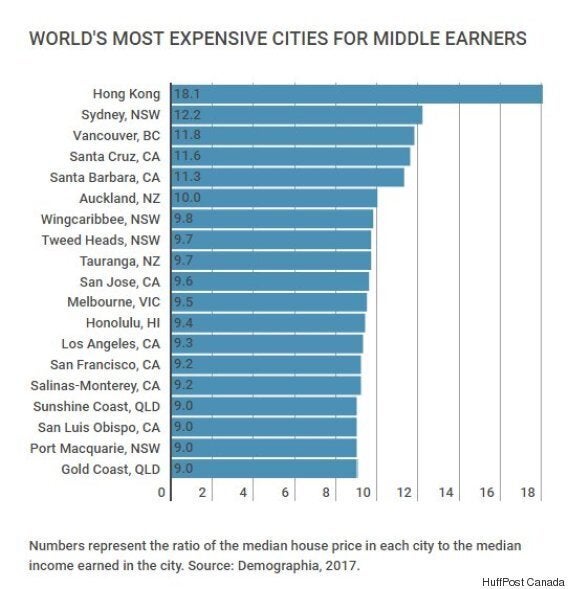 The next-highest-ranking city in Canada is Victoria, B.C., which comes in at 26th on the global list. Toronto came in third among Canadian cities, or 28th worldwide.
The Demographia survey attempts to measure affordability for the middle class by comparing median incomes against median home prices.
In other words, this is affordability as measured for "regular people," stripping out much of the effect of wealthy owners or investors buying multimillion-dollar homes.
On this measure, Vancouver's middle class can afford less housing than people in all but two of 367 cities surveyed, on four continents. The median home in Vancouver costs 11.8 times as much as the median household income. A year ago, it cost 10.8 times income. (Experts generally consider an affordable market one where you can get a home for four times income or less.)
"Vancouver and Toronto house prices increased the equivalent of annual household incomes over the last year," the survey noted.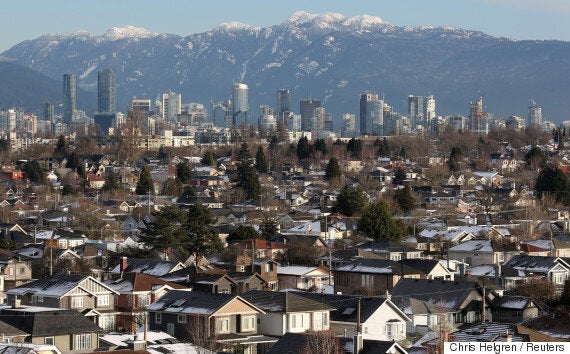 The average price for all housing types in Toronto reached around $730,000 in December, 2016, a jump of some $122,000 in a year. Vancouver's prices peaked in February of last year, at $1.104 million.
Housing market 'deteriorating rapidly' in Canada
At least in Vancouver, that rapid house-price growth may finally be losing steam.
After a crackdown by China on foreign cash outflows, and the B.C. government's introduction of a new foreign buyer tax, sales have dropped by 40 per cent. That has led to a small decline in prices, with the average price for all housing types in Vancouver declining 3.4 per cent in the past year, to $948,246.
"The health of the housing market has been deteriorating rapidly in Canada," Demographia said. "Both international and national organizations have expressed concern about the damage that rising prices ... could do to the national economy."
Worried about a potential debt crisis among Canadian consumers, the federal Liberal government announced tougher new mortgage rules last fall. They require a "stress test" for borrowers of the most common type of mortgage in Canada, the five-year fixed-rate.
Some housing experts have suggested the new rules could take a lot of steam out of Canada's housing markets in the coming year. But the Finance Department sees only a moderate drop in sales as a result of around 8 per cent.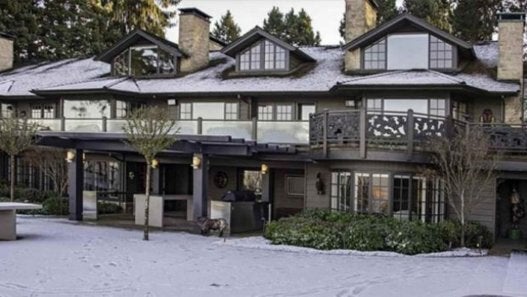 Expensive Vancouver Homes Owned by Students (September 2015)