Cash money connoisseur Kevin O'Leary may have entered the Conservative leadership race late in the game, but it seems he might be ahead of the pack already.
A Forum Research poll released Tuesday found 27 per cent of 1,332 Canadian voters preferred the businessman as the next Tory leader.
Eleven per cent chose veteran Quebec MP Maxime Bernier, while seven per cent went with Ontario MP Lisa Raitt. There are 14 candidates running in total.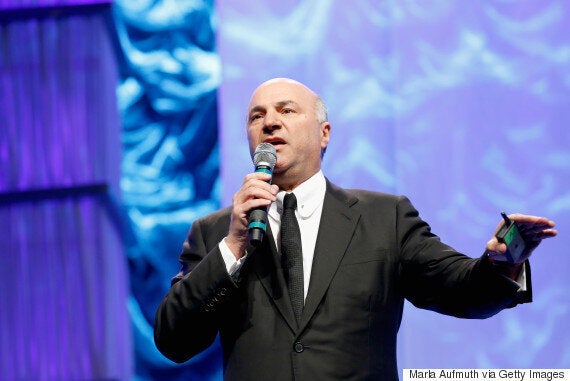 "Kevin O'Leary's entry into the Conservative leadership race has propelled him to the front of the field, with more than double the support of his nearest rival," said Forum Research President Lorne Bozinoff in a press release.
It's not all wonderful news, though. The Forum survey found 38 per cent of respondents preferred "someone else" over the eight candidates included in the poll. Forum also tested support for MPs Michael Chong, Andrew Scheer, Kellie Leitch, Steven Blaney, as well as ex-MP Chris Alexander.
Among polled Conservative party members, 31 per cent preferred O'Leary as Tory leader while Raitt came in second with 14 per cent.
The poll was conducted by phone Jan. 19-21. Its results are considered accurate plus or minus three per cent, 19 times out of 20.
The "Shark Tank" star announced he was running for the Tory leadership on Jan. 18, just a day after the party held a French debate in Quebec City. O'Leary does not speak French.
Only four candidates familiar: poll
Another poll released on Tuesday also shed some light on the current state of the crowded Tory race.
An Insights West survey found only four of the 14 candidates were familiar to more than half of the poll's 1,007 respondents.
Those candidates were O'Leary, Raitt, Bernier and Leitch.
Perhaps unsurprisingly, the former "Dragon's Den" star was the most familiar to the survey's respondents. Only 23 per cent said they did not know him.
Tories choose their next leader in May.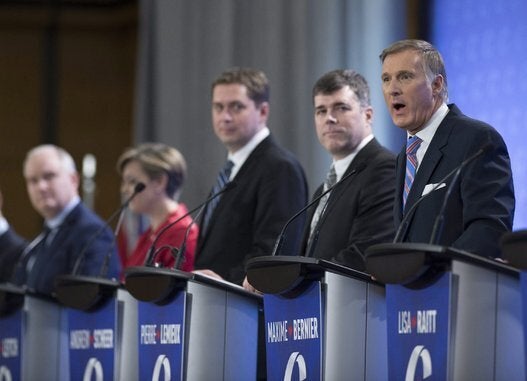 Conservative Leadership Candidates