For the reigning Miss Universe Canada Siera Bearchell, competing on a world stage isn't just about winning a crown — it's about becoming a role model for young women who have ever questioned their self-worth.
So after the 23-year-old from Moose Jaw, Sask., began receiving negative comments about her weight on Instagram, she not only shut down the trolls, but also taught all of us a lesson on self-love.
"I was recently asked, 'What happened to you? Why have you gained weight? You are losing points.' This was a reference to my body of course," Bearchell, who is now in the Phillippines to compete for the title of Miss Universe 2016, wrote alongside a photo of herself.
"While I am first to say I am not as lean as I was when I was 16, 20, or even last year, but I am more confident, capable, wise, humble and passionate than ever before."
"As soon as I started to love who I was rather than always trying to fit what I thought society wanted me to be, I gained a whole new side of life. This is the side I am trying to bring to the @missuniverse competition," the University of Saskatchewan law student continued. "The side of life that is so rare to find: self-worth and self-love. We always focus on the things we wish we could change rather than loving everything we are."
In an interview with the BBC, the Canadian beauty queen said her decision to call out the haters was to let women know it's OK to be comfortable with their body, something Bearchell learned the hard way.
Just last year, to prep for a different pageant, Bearchell said she was taking drastic measures to stay thin.
"I caved in to the pressures of wanting to do well, I was eating very little and working out a lot and absolutely miserable," she told the BBC. "I was not happy getting the results I was getting because I was constantly being told there was more I could do, I was never good enough."
Since then, Miss Universe Canada has learned to love herself as she is and uses social media as a platform to tell women they are beautiful and valid.
And Bearchell isn't the only beauty queen to shut down body shamers recently.
"I intend to stand up for myself, women everywhere, and the Icelandic people," she wrote on Facebook. "I will not let them tell me I am too fat to look good on stage. I have quit. If anyone tells me that I'm too fat or whatever, they just don't deserve me."
We need more beauty queens like these women!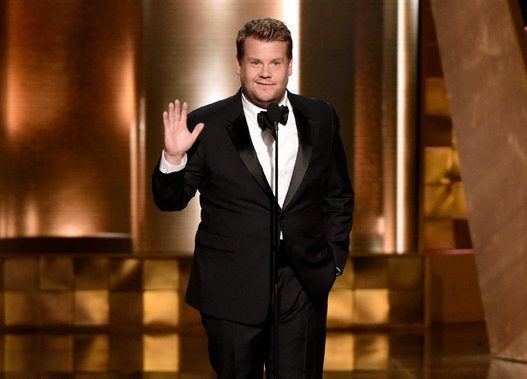 Men And Women Who Inspire Positive Body Image