While public awareness campaigns are fighting to end the stigma associated with adult mental illness, two Ontario parents are hoping the same spotlight can be shone on children's mental health.
Janet Ashby-Petrella and Frank Petrella of Cobourg, Ont., are heartbreakingly aware of the stigma and hurdles surrounding this issue. In August 2014, their 12-year-old son Chazz hung himself from a tree in their backyard, despite years of seeking assistance from numerous medical practitioners, agencies and organizations.
Knowing these statistics, Chazz's parents and four older siblings want answers. They want to know how the system failed their son and brother because they don't want this to happen to any other family.
However, Chazz's family was denied a public inquest into his care in July 2016 after a two-year investigation by the Pediatric Death Review Committee (PDRC).
The PDRC reports to the Ontario Chief Coroner and is responsible for investigating deaths of children or youth when concerns have been identified with their diagnosis or care.
The PDRC and Kingston supervising coroner Dr. Paul Dungey found Chazz's care to be "good" and advised the family that the agencies and organizations involved had taken voluntary steps to improve any concerns found during their investigation. But the family thinks more needs to be done.
"The system that failed Chazz cannot be simply 'fixed' behind closed doors by the representatives of that very system," maintain Chazz's mom and dad in a letter sent in July 2016 to Dr. Dirk Huyer, Ontario's Chief Coroner.
They want Dr. Huyer to use his discretionary power to call a public inquest by jury. They feel that many key questions about their son's care haven't been answered, and some questions were not even asked at all.
In the same letter to Dr. Huyer their lawyer Julie Kirkpatrick states:
"My clients again ask you to recognize that a public inquest into the complete circumstances surrounding Chazz's death is the only mechanism that will achieve a reliable factual foundation for meaningful recommendations to be made by a jury of individuals who have not emerged from, worked within, or become invested in the very system that failed Chazz and his family. My clients believe that the nature and result of this coroner's investigation underscores the need for a jury of citizens to take a deep and careful look at what actually went so terribly wrong for Chazz."
Irwin Elman, Ontario's Provincial Advocate for Children and Youth, doesn't mince words when he describes Ontario's mental healthcare system for children: "At best, we don't actually have one, and at worst, it's a mess."
He says Ontario isn't alone and that his counterparts in other Canadian provinces have similar frustrations. Elman has identified the following problems:
1. Fragmented and sometimes conflicting silos among Ontario services such as healthcare providers, community services, justice systems, schools and child-centric agencies.
2. Little collaboration between these support mechanisms.
3. Some treatment options have wait times exceeding 300 days.
4. Parents don't have any support in navigating the system when they try to find the right help for their child's mental illness, leaving entire families debilitated.
In light of all of this, Elman feels a public inquiry is an opportunity for those involved in Chazz's care, including his parents, "to come around him." This is a term he uses to describe how those individuals and mental healthcare organizations can move past defensiveness and blame because nobody wanted this to happen to Chazz.
"A jury of citizens in Chazz's community can objectively hear what happened to him, although it may be painful," says Elman. "And apply a lens of common sense to see what needs to change."
Meanwhile, Chazz's parents wait.
A public inquiry seems to be a way for them to finally find the right help on behalf of Chazz, to ensure other families dealing with childhood mental illness don't have to endure what they've been through.
Nothing will bring back their child, but changes to the system for children would at least give his death some meaning.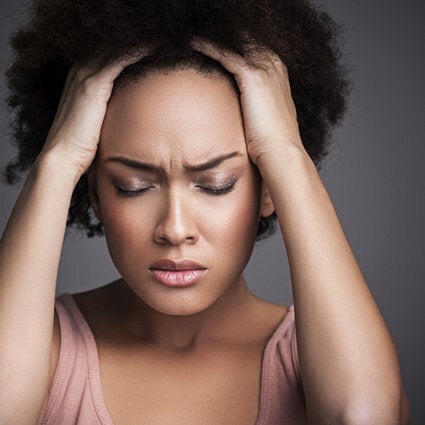 Youth Mental Health Issues And Suicide In Canada