Two are always better than one, but this duo are completely one-of-a-kind.
Nine-month-old twins from Quincy, Illinois, are making headlines after photos of them have gone viral.
Yes, they are adorable, but they are also a set of rare "chromosome twins."
"We're chromosome twins. Kalani(on left) is light with blue eyes and Jarani (on right) is the darker one with brown eyes. This is rare but so awesome to share!," their mom, Whitney Meyer wrote on Facebook site last year. Both babies were born in April 2016
Lucy and Maria Aylmer from Gloucester, U.K. were born to a mixed background couple.
"No one ever believes we are twins because I am white and Maria is black. Even when we dress alike, we still don't even look like sisters, let alone twins. When we've met friends for the first time they never believe we are twins and they have even made us produce our birth certificates to prove that we are actually twins," Lucy told Itv News.
"Our skin colour is determined by a number of gene variants -- at least 20 variants, I would say, probably quite a few more than that," Dr. Jim Wilson, a population geneticist at the University of Edinburgh told the news site.
"Some of these we know, and some of them we don't yet know, and at each of these genes, that are influencing the colour of our skin, there tends to be two or more variants. One of which is producing a darker skin tone, and one of which is producing a lighter skin tone."
And although Kalani and Jarani share the same genes, they don't share the same habits just yet.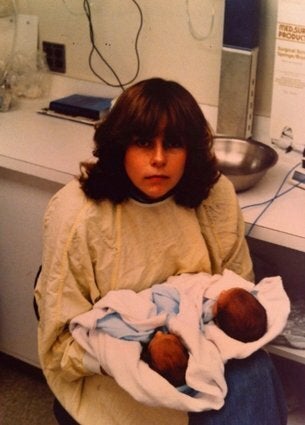 Awkward Moments With Twins