Dashcam video caught the horrifying moment a train smashed full-speed into a FedEx delivery truck in Utah.
Video shows parcels flying into the air as the rear-end of the truck is blown away, completely out of the frame. Thankfully, the driver was unharmed and train passengers were not seriously injured. (Watch the video above to see exactly what happened.)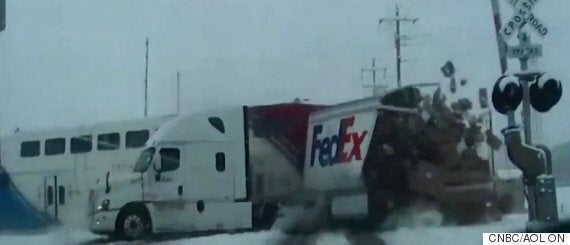 The Utah Transit Authority (UTA) is investigating why crossing gates were upright when the train was approaching, allowing the FedEx truck to drive over train tracks, Complex reported.
"The agency has never had an accident like this before," a UTA spokesperson said of Saturday's collision in a release, adding preliminary information faults severe winter weather.

Worst Traffic Congestion In North America (2015)