Tell it like it is, girl!
Top model Hanne Gaby Odiele has revealed she's intersex in a new interview with USA Today.
The 29-year-old beauty, who was born in Kortrijk, Belgium, said she was born with Androgen Insensitivity Syndrome and was born a woman with XY chromosomes more typically found in men. Doctors removed undescended testes when she was 10.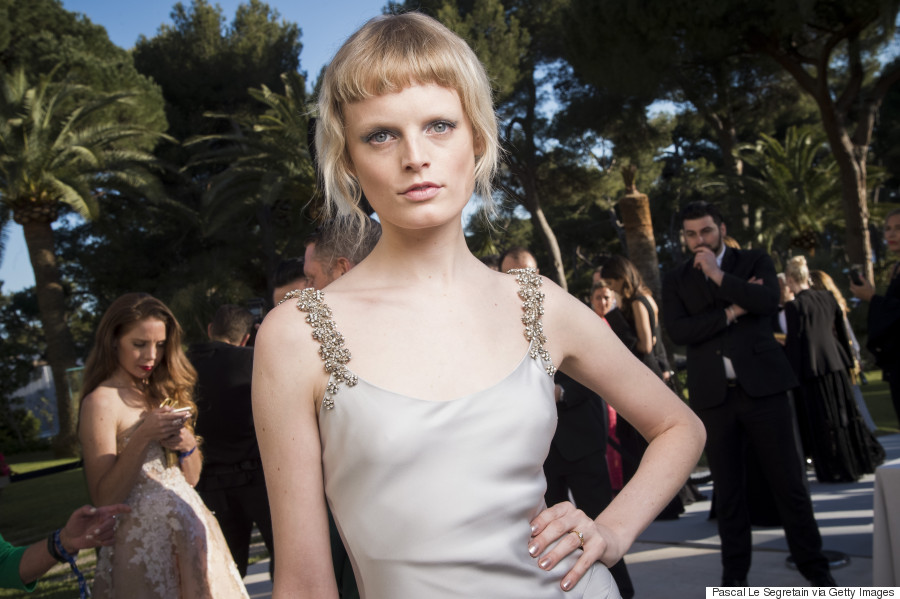 Hanne Gaby Odiele poses for photographs at the amfAR's 23rd Cinema Against AIDS Gala at Hotel du Cap-Eden-Roc on May 19, 2016 in Cap d'Antibes, France. (Photo by Pascal Le Segretain/WireImage)
"It is very important to me in my life right now to break the taboo," Odiele said in the interview. "At this point, in this day and age, it should be perfectly all right to talk about this."
As USA Today notes, Odiele is one of the first high-profile people to reveal she's intersex.
In telling her story to the public, the model said she hopes she can help the up to 1.7 per cent of people born intersex (according to the United Nations) and lower the rate of surgeries to remove unformed reproductive organs, which often occur before children can give their consent.
"I am proud to be intersex, but very angry that these surgeries are still happening," Odiele said, who noted that doctors told her parents that they had to perform surgery on their daughter because "I might develop cancer and I would not develop as a normal, female girl."
As Odiele was only a young girl at the time, she said she didn't fully understand why she had to get surgery and wishes she was fully informed of the reasons for the operation.
"I knew at one point after the surgery I could not have kids, I was not having my period. I knew something was wrong with me," she said. "It's not that big of a deal being intersex. If they were just honest from the beginning... It became a trauma because of what they did."
According to the United Nations, intersex people "are born with sex characteristics (including genitals, gonads and chromosome patterns) that do not fit typical binary notions of male or female bodies."
"Intersex is an umbrella term used to describe a wide range of natural bodily variations. In some cases, intersex traits are visible at birth while in others, they are not apparent until puberty. Some chromosomal intersex variations may not be physically apparent at all."
It's also important to note that being intersex is distinct from a person's sexual orientation or gender identity.
Odiele, who married husband, model John Swiatek, last summer, said she hopes her coming out makes it a bit easier for other people born intersex.
"It is an important part of my life to talk about this," she said. "You can be whoever you want. It doesn't matter."
Also on HuffPost