Paris Jackson is opening up about what her life has been like since losing her father.
"I don't want to give too many details," Jackson told Rolling Stone. "But it was not a good experience at all, and it was really hard for me, and, at the time, I didn't tell anybody."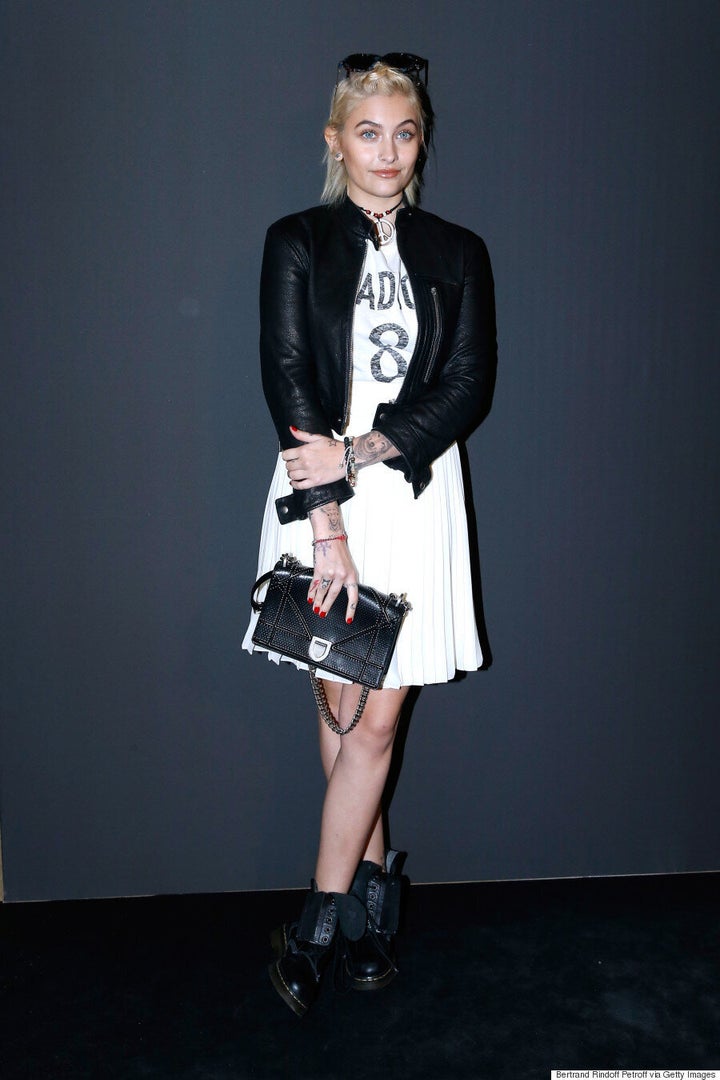 Paris Jackson attends the Dior Homme Menswear Fall/Winter 2017-2018 show as part of Paris Fashion Week on January 21, 2017 in Paris, France. (Photo by Bertrand Rindoff Petroff/Getty Images)
A year later, in June 2013, Paris tried to kill herself by slashing her wrist and taking 20 Motrin pills.
"It was just self-hatred," she said. "Low self-esteem, thinking that I couldn't do anything right, not thinking I was worthy of living anymore."
Jackson also discussed her struggle with mental health and revealed she didn't fit in with her classmates at school and was cyberbullied. This led her to start hanging out with the wrong people.
"I was doing a lot of things that 13-, 14-, 15-year-olds shouldn't do. I tried to grow up too fast, and I wasn't really that nice of a person," she said.
After her last suicide attempt, Paris was sent to a therapeutic school in Utah which she said was great for her.
"I'm a completely different person ... [Before that], I was dealing with my depression and my anxiety without any help."
Now sober and happy, Jackson is ready to embrace her celebrity and the platform her father left for her.
"Am I gonna waste it and hide away? Or am I going to make it bigger and use it for more important things?" she said.