Transparency International has named Canada the ninth-least corrupt country in the world, in a report which also warns that populist movements like that of Donald Trump often result in increased corruption.
The latest edition of the corruption perceptions index names Denmark and New Zealand, respectively, as the countries seen to be the least corrupt. Denmark retained its crown from the 2015 survey, while Canada stayed steady at ninth spot. The U.S. ranked 18th.
Click for full size.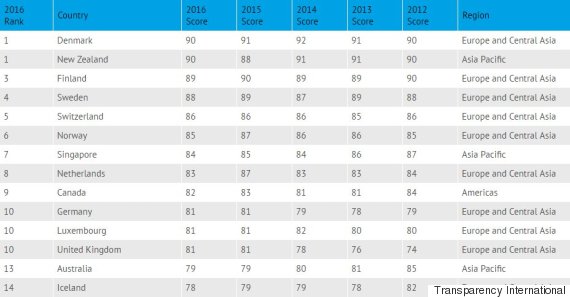 Chart: Transparency International (See full chart)
But scoring well on this ranking might not mean that much.
"No country gets close to a perfect score in the Corruption Perceptions Index," TI said.
The average score in this year's survey was 43 out of 100, meaning that the average country is suffering from "endemic corruption in [its] public sector," the organization reported.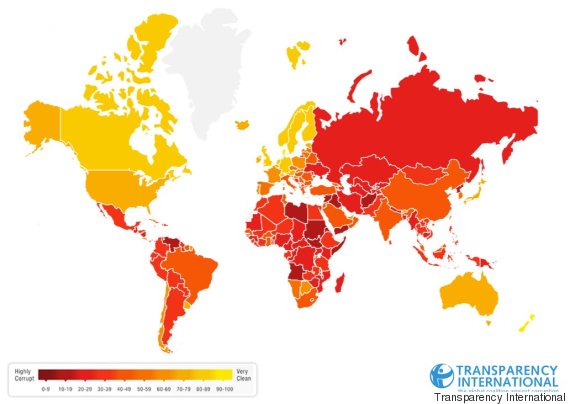 This heat map shows relative corruption levels in 176 countries around the world. (Source: Transparency International)
This year's edition of the survey comes with a warning: If you want to clean your country of corruption, you would do well to avoid populists who promise to "drain the swamp."
The paper provided data showing a correlation (though not necessarily causation) between social exclusion and corruption. The more unequal and exclusive a society, the more open it is to corrupt practices.
Which is perhaps one reason why populist movements from the U.S. to Britain to Eastern Europe have won at the ballot box — particularly in economically struggling areas — with promises of ending corruption.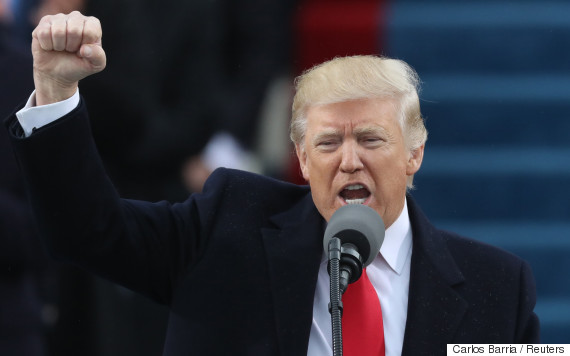 Populists like Donald Trump are rarely effective in fighting corruption, Transparency International says in a new report. (Photo: Reuters/Carlos Barria)
"Corruption and social inequality are indeed closely related and provide a source for popular discontent," TI said. "Yet, the track record of populist leaders in tackling this problem is dismal; they use the corruption-inequality message to drum up support but have no intention of tackling the problem seriously."
So if the populists won't help, how do you fix corruption? By reducing inequality and increasing social inclusion, TI argues.
"Mainstream governments need to get much more serious about breaking the vicious cycle between corruption and social inequality," the report states.
Here are Transparency International's recommendation for fighting corruption:
Stop the revolving door between business leaders and high-ranking government positions

Hold the corrupt to account rather than letting corrupt officials hide behind political immunity

Enforce greater controls on banks, luxury goods sellers, lawyers and real estate agents who help launder corrupt money

Outlaw the use of secret companies that hide the identity of the real owners
Follow The Huffington Post Canada on Facebook, Twitter, and Instagram.