Arlene Dickinson says Kevin O'Leary's latest "misogynistic" jab at her proves exactly why Conservatives are better off without him as leader.
On Global TV's morning show on Thursday, the businessman responded to Dickinson's harsh evaluation of his Conservative leadership bid by dismissing her as an "emotional" woman.
"Arlene is a very passionate woman, very emotional. She was never able to separate her emotions from her investment decisions, which is why she did so poorly on that show," he said of the businesswoman and former "Dragon's Den" judge.
Dickinson, who has been named one of Canada's most powerful women, said her former co-host's remarks should raise alarm bells for Conservatives.
"There is absolutely nothing about his statement that surprises me," she told The Huffington Post Canada in an email Thursday.
"It's the same dismissive, misogynistic rhetoric I heard on Dragon's Den for seven years. Here's the blaring alert for Conservatives across the country."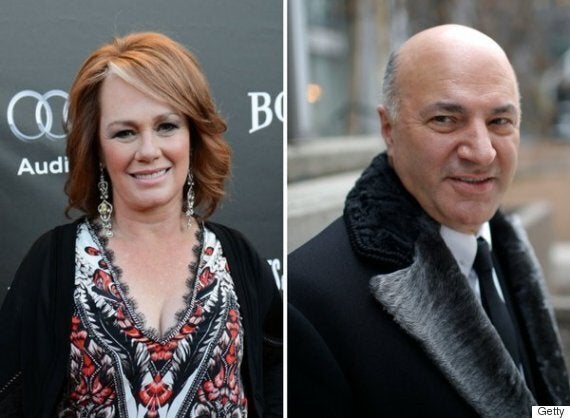 "When he's in the United States filming Shark Tank, he calls Boston home. Now that he's in Canada running for office, he calls Toronto home," she wrote. "It's no wonder he doesn't know the difference between Capitol Hill and Parliament Hill."
She also denied O'Leary's claim that she plans to run for the Liberal party.
"I've publicly declared several times that I'm not running for any political party."
"It's the same dismissive, misogynistic rhetoric I heard on Dragon's Den for seven years."
O'Leary responded shortly after by writing his own open letter to Wynne.
"Your policies have all but bankrupted a province that was once an economic powerhouse," he wrote Monday.
On Tuesday, a Forum Research poll found O'Leary leads the Tory leadership race with 27 per cent support of the 1,332 Canadians surveyed. Quebec MP Maxime Bernier was in second place with 11 per cent support.
There are 14 candidates vying to be Conservative leader.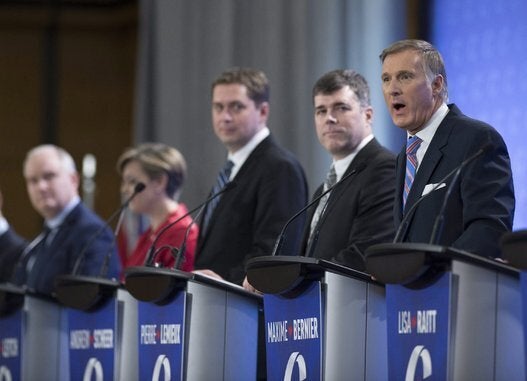 Conservative Leadership Candidates