Leading up to Donald Trump's inauguration, several fashion designers spoke out against dressing first lady Melania Trump.
From Sophie Theallet to Marc Jacobs to Tom Ford (who Trump is definitely "not a fan" of), many in the industry had no interest supporting an administration that promotes a "rhetoric of racism, sexism and xenophobia."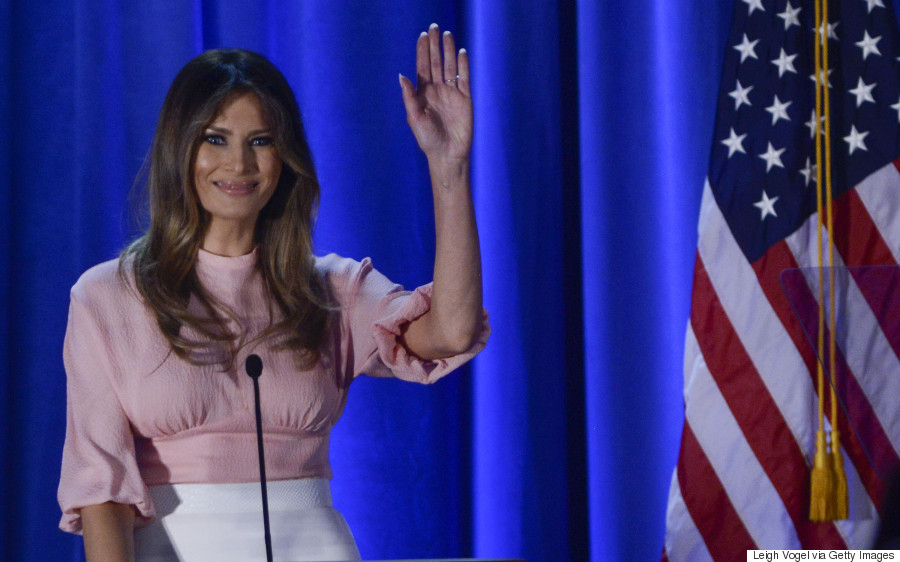 So on the evening of Jan. 20, after wearing a pale blue Ralph Lauren dress and matching jacket during the day (which Ralph Lauren is now facing a boycott for), it was still unclear who Melania would be wearing to three Inaugural Balls at the Walter E. Washington Convention Center.
And then the former Slovenian model emerged, wearing a white, off-the-shoulder gown. Who was the creator? "Little-known" designer Hervé Pierre. Almost immediate the designer faced backlash for dressing the new first lady.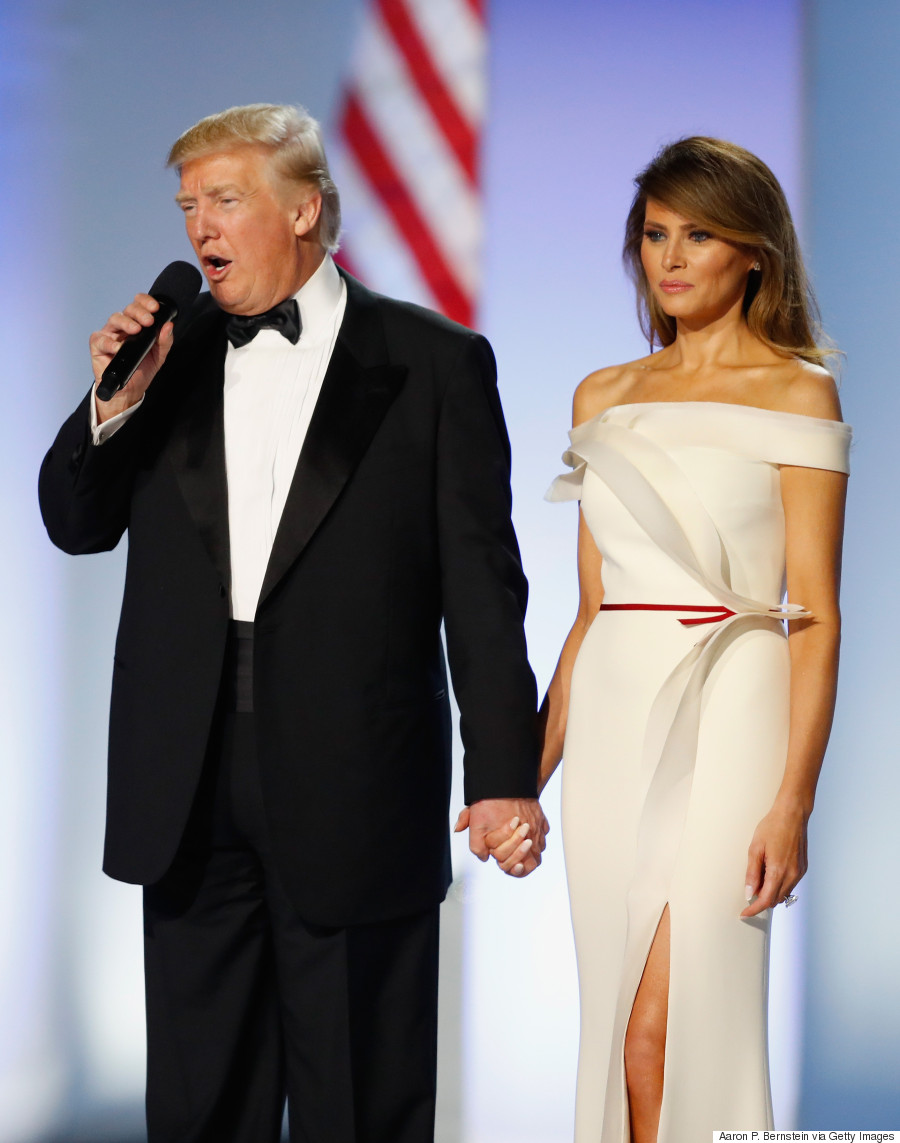 President Donald Trump and first lady Melania Trump address the Freedom Inaugural Ball at the Washington Convention Center January 20, 2017 in Washington, D.C. President Trump was sworn today as the 45th U.S. President. (Photo by Aaron P. Bernstein/Getty Images)
In a new interview with Harper's Bazaar, the former creative director at Carolina Herrera got defensive of his decision to dress Melania.
"I'm not doing politics, I'm doing dresses," the 51-year-old French-American fashion designer said. "I had no idea when I made the dress what the consequences would be."
Pierre, who in the past worked for fashion houses like Balmain and Oscar de la Renta, said his phone went ballistic with interview requests to talk about the process of working with Trump.
"We are not suddenly brokering a big deal between China and Russia. If people don't want to dress her, I think it's sad, but I was honoured. I don't criticize these people ― it's their choice, and that's the beauty of democracy."
So, who will dress Melania next? Maybe Tommy Hilfiger. Like Pierre, he is one of the few designers to have been quoted saying the fashion world should be "proud" to dress Donald Trump's wife.
"Her next four years as first lady are going to be, like this gown, straight to the point," Pierre concluded.
Follow Huffington Post Canada Style on Pinterest, Facebook and Twitter!
Also on HuffPost
Rick Wilking / Reuters

Rick Wilking / Reuters

Rick Wilking / Reuters

Mike Segar / Reuters

Rick Wilking / Reuters

Jim Bourg / Reuters

Rick Wilking / Reuters

Mike Segar / Reuters

Mike Segar / Reuters