As if the fear of balding wasn't bad enough, Canadian researchers say a man with a hairless head is more likely to get prostate cancer.
Scientists from the University of Toronto have found men who start going bald early, and lose a lot of hair quickly, are at higher risk for the disease.
Dr. Neil Fleshner, head of urology at Toronto's Princess Margaret Cancer Centre and co-author of the study, says it's not baldness itself that causes cancer, but rather high levels of hormones like testosterone, which have been linked to both male pattern baldness and prostate malignancy.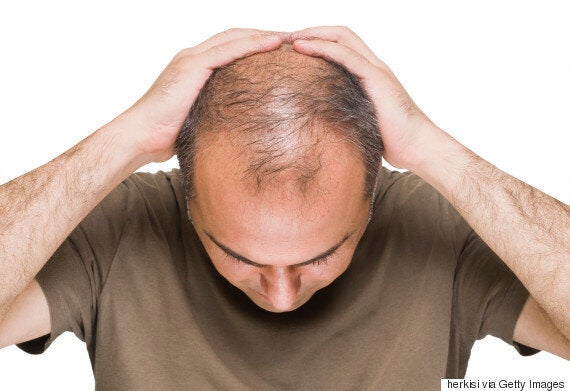 Fleshner says the study's findings are strong enough that doctors should take men's hair loss into consideration when deciding whether or not to recommend a biopsy.
Nearly 50 per cent of the 400 men surveyed and screened for prostate cancer were diagnosed with the disease and men who indicated they experienced moderate vertex balding were three times more likely to have a malignant tumour. Men who said they experienced severe vertex balding were three times more likely to be diagnosed with a more aggressive form of cancer.
For men over the age of 30 just beginning to lose their hair, there's no need to panic just yet. Hair loss and male pattern baldness are quite common in aging men.