Oh, it doesn't get any better than this.
An old pregnancy test ad by Dutch company Predictor is going viral after six long years (thanks, Internet!).
The 2011 ad, which features a couple looking up at a pregnancy test, is followed by the caption: "When you want to be sure."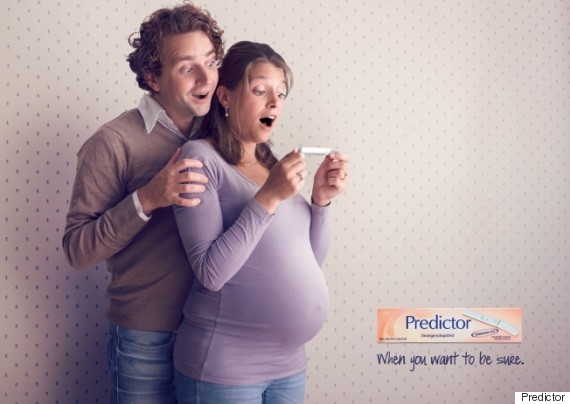 But do you see what's hilariously wrong?
As several Twitter users pointed out, the woman in the photo is clearly pregnant already.
"Shes [sic] shocked about being pregnant? LMAO," one user wrote.
shes shocked about being pregnant? LMAO pic.twitter.com/9N5gmYWnSY

— alex romero (@whosalexander) January 24, 2017
Others couldn't stop laughing either and came up with all kinds of alternative theories.
@whosalexander@petercoffin maybe it says "negative"

— Who am I (@the_who_am_I) January 24, 2017
@whosalexander@VanCommander Maybe theres a second on the way she didnt know about.

— Henry Brubaker (@Inst_4_Studies) January 24, 2017
@whosalexander pffft!

They already knew she was pregnant. They were testing to see if he was pregnant too!

— Charon (@codeofthedamned) January 24, 2017
@whosalexander@Pikmingirl joke is on you
It was him who peed on the strip

— I identify as Yangus (@Aurailen) January 24, 2017
Other Twitter users are certain the test isn't actually a pregnancy test, but a sex reveal test instead. The company says this is not true.
Speaking to Adweek six years after this so-called blunder, former campaign art director Chris Sant said the agency did try "advertising exaggeration."
"Since Predictor is 99.9 per cent accurate, you'd rather depend on the test than your belly," Sant said.
So Predictor was trolling us all along. Now that's good advertising.
See more hilarious tweets here.
Also on HuffPost