James Marsden surprised fans when he took his mini-me son, Jack, to the 2017 Screen Actors Guild Awards on Sunday night.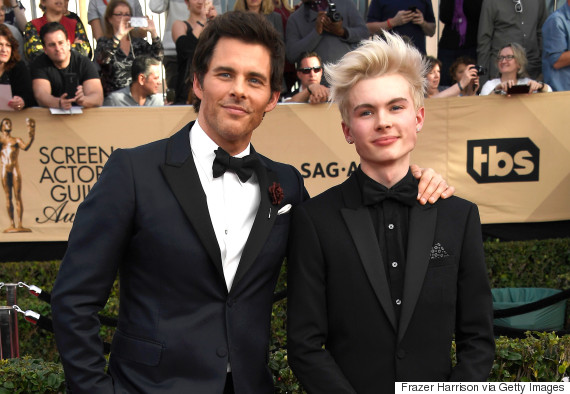 James Marsden and his son Jack at the 23rd Annual Screen Actors Guild Awards in Los Angeles, California.
Not only were fans blown away that Jack looked like a younger, blonder version of his famous dad, but many couldn't believe the "Westworld" star had a 15-year-old son to begin with.
James Marsden has like a Mini-Me son! Holy shit it's hilarious. #SAGAwards#ERedCarpet

— Kris Calabrese (@krisjocal) January 29, 2017
How does James Marsden have a 15 year old son? I thought he was like 29. #ThoseGeneshttps://t.co/SK25Bw2IUO

— Tara Ess (@TaraEmmEss) January 30, 2017
Anyone else perplexed as to how James Marsden's son looks older than him? Som real Benjamin Button stuff right there. That jawline tho!

— Jay Stevens (@jaystevensradio) January 30, 2017
Despite his youthful good looks, Marsden is actually 43 years old. The actor had his teen son and 11-year-old daughter, Mary, with ex-wife Lisa Linde. He also has a younger son, four-year-old William, from his former relationship with Brazilian model Rose Costa.
At the SAG Awards, the dad-of-three spoke fondly of his eldest boy. "He's a great kid, he doesn't need much advice, I go to him for advice," he told E! News.
But when asked what words of wisdom he tells his son, the actor added: "[Just] stay true to your heart and respect others — all those good human things we try to teach each other. Regardless of what business you're in."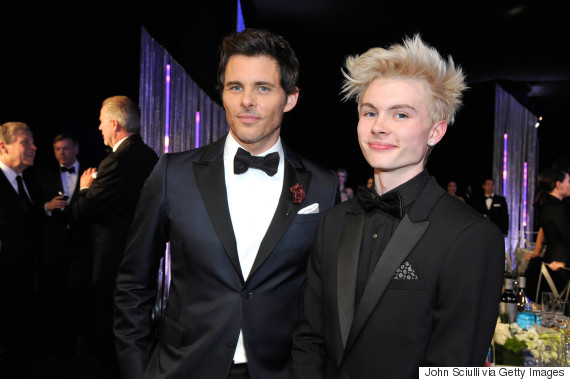 James Marsden and Jack at the 23rd Annual Screen Actors Guild Awards Cocktail Reception in Los Angeles, California.
Marsden also revealed during the red carpet pre-show that Jack is cooler than him: "I'm just trying to keep up with him, the dress, the attire, he wears things I can't."
Jack has certainly inherited his dad's killer fashion sense and good genes – just look at that jaw, and those cheekbones! – but he has no plans to follow in his father's footsteps.
"I'm going to try to do music," the 15-year-old revealed on the red carpet.
By the sounds of it, we can expect to see more of mini-Marsden in the future!
Also on HuffPost