Twitter users just want people to call a spade a spade.
Many posted photos of Alexandre Bissonnette, the suspected behind a deadly attack at a Quebec City mosque, pointing out the hypocrisy of labeling some accused of violent crimes a a "lone wolf" or "terrorist."
They reminded the Internet that Bissonnette is not just a "lone wolf," but a terrorist who carried out an attack against an identifiable group of people.
U.K. tabloid the Daily Mail drew fired from "Harry Potter" author J.K. Rowling over its characterization of Bissonnette as a "lone wolf."
Others hit back at Fox News for doing the same.
Bissonnette appeared in court Monday and is facing six charges of first-degree murder and five attempted murder charges.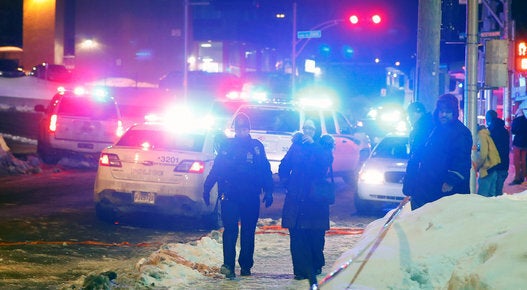 Terrorist Attack Shooting At Quebec City Mosque