A Canadian CEO has offered to cover funeral costs for all six victims of Sunday's Quebec City mosque attack.
Helping those affected by the shooting, which left another 19 injured, is just part of being a Muslim, Paramount Fine Foods owner Mohamad Fakih told CP24.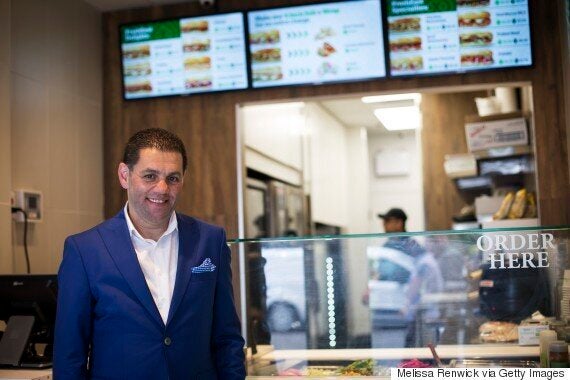 "That's what Islam taught me and that's what Canada taught me," he said Tuesday. "We believe as Muslims that when you're blessed with money, success or knowledge that you share it."
"That's what Islam taught me and that's what Canada taught me."
Fakih said news of the attack shook his family, much like the larger Muslim community.
"I was heartbroken. So were my wife and my boys — I had to explain what happened to them in the morning. It's not easy to explain to children," he told CP24.
The businessman said helping with costs is one way he can be "part of the solution."
Fakih reached out to Islamic Relief Canada, one of the country's largest faith-based charities, with his offer.
Charities also collecting donations
The charity has already collected more than $100,000 through a LaunchGood campaign to help the Muslim community in Quebec City's Sainte-Foy neighbourhood.
"This commitment from Mohamad Fakih will go a long way in rebuilding the mosque and keeping the community together after such as tragedy."
The organization also praised Canadians, saying it is "overwhelmed" by the outpouring of support.
Another GoFundMe page, collecting donations to be distributed by a non-profit organization called Canada Zakat, had collected $200,000 by Tuesday afternoon.
Paramount hired Syrian refugees
Ontario-based Paramount Fine Foods, which has locations in Alberta, the United States and Lebanon, is known for its community service in times of need. Last year, the chain pledged to hire Syrian refugees at all of its Canadian locations. Fakih told The Huffington Post Canada at the time that he felt sponsoring refugees was not enough.
"That's cutting a cheque, but we can do more by [making a] real, hands-on effort."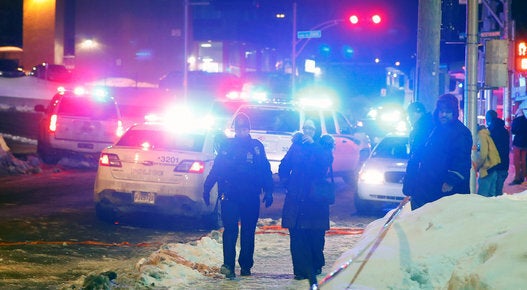 Terrorist Attack Shooting At Quebec City Mosque