Kayla Gaytan's journey to motherhood is not one many can relate to.
Last winter, Gaytan, who was told by doctors she wouldn't be able to have any more children after having two, gave birth to surprise quadruplets, People magazine reports.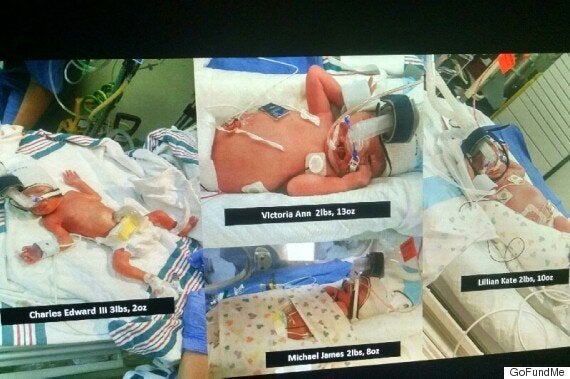 The quadruplets, Lillian, Victoria, Charles, and Matthew.
"I called my husband to tell him [I was pregnant ] and he couldn't believe it," Gaytan told the magazine. "He thought he had misheard me."
After months of chemotherapy in 2016, doctors told Gaytan (before she was pregnant with quads) the cancer had gone away. But just one month after taking in the news, she found out she was pregnant, and in December, doctors told her the cancer had returned.
"With four babies on the way, I just couldn't wrap my head around how it could come back," she told People.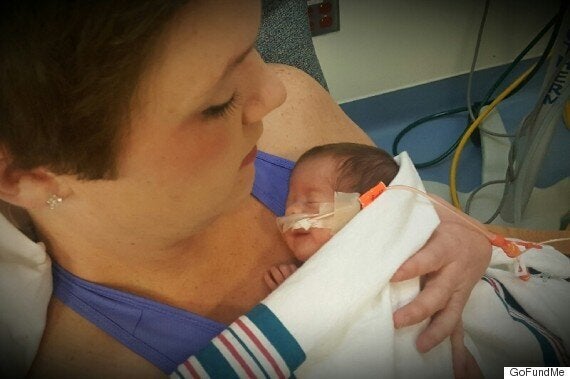 Kayla Gaytan and baby Victoria.
"With a heavy heart, we along with our medical team decided to deliver the babies by C Section at 30 weeks. As Kayla needs to begin treatment right away. Our quadruplets were born December 30, 2016. They are currently in the NICU and trying their best to breathe. We feel very blessed," he wrote last winter.
To the family's surprise, loved ones and strangers listened, and today, their $5,000 target goal turned into more than $1 million in donations.
"It renews my faith in humanity," the mom of six told People. "To know that people that don't even know us just wanted to help our family is amazing."
On Tuesday, the family updated their donation page adding the babies recently turned one month old.
"Charles and Victoria are in cribs, Michael and Lillian are still in their incubators however should be moving to a crib shortly. All the babies are eating from bottles and growing. We are hoping the are able to come home sooner than expected. Thank you so much for the prayers and support. God Bless," the family wrote.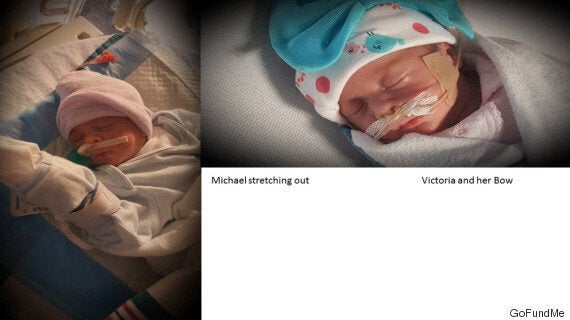 And by the looks of these new pictures, it seems like the babies are doing everything from stretching to holding their parents' hands.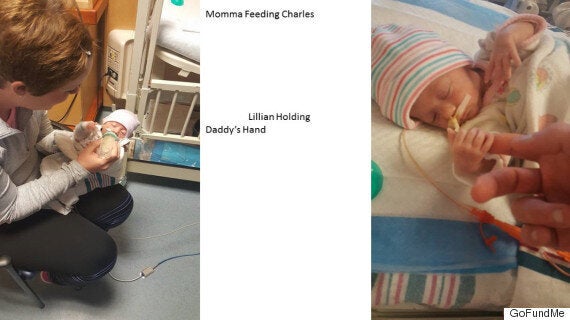 Gaytan said her and her husband will use the funds to pay for medical expenses as well as any other challenges that come their way. And for mom battling cancer again, all she can do is keep fighting.
"They say I have a 50 per cent chance of being here within the next five years," she told People. "But I don't have a choice but to fight. I have an amazing husband and family that need me."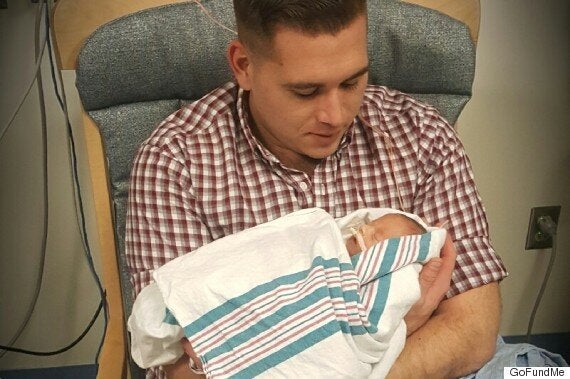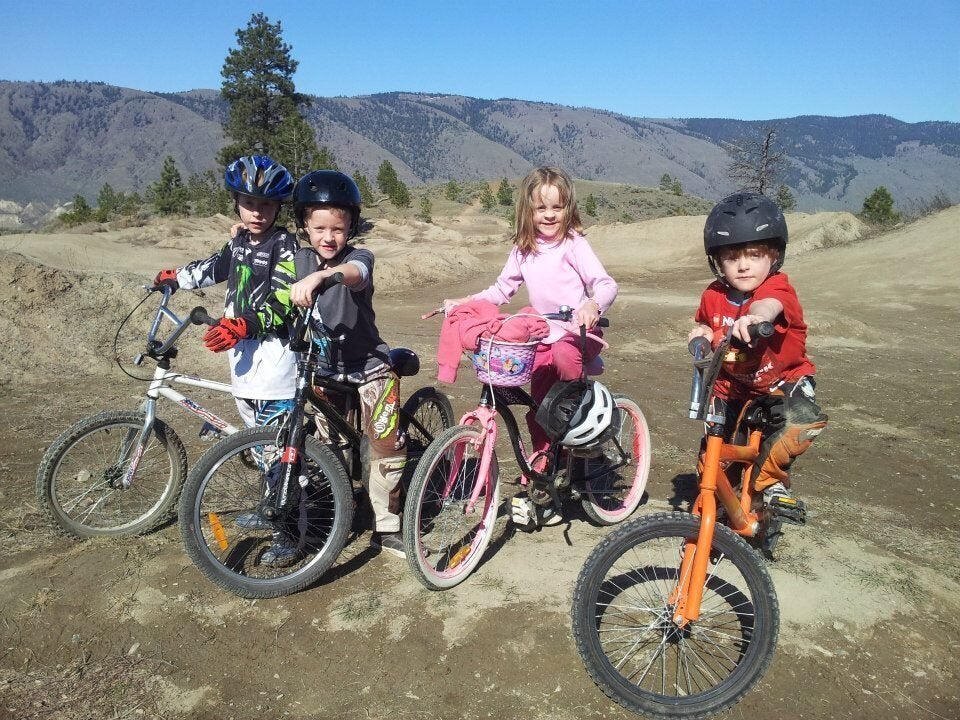 B.C. Quadruplets Diagnosed With Lyme Disease