If you haven't seen last week's cover of the New Yorker, it's about time you get your hands on a copy.
The issue, which features an original illustration of a revamped Rosie the Riveter, is an ode to girl power and what the future of feminism needs to look like.
Abigail Gray Swartz, the artist who created the portrait, said she was inspired after attending the Women's March last month in Alberta and sent her painting over to the New Yorker — not expecting to hear anything back. But to her surprise, the long-running publication contacted her shortly after.
"A huge life goal and dream came true this week!" she wrote on Instagram. "I had the pleasure of painting the cover of @newyorkermag this was kind of unreal and I'm still pinching myself. I pitched them my idea on Monday and they said yes and here we are!"
The Maine native says she recognizes the need for increased intersectionality within feminism, as she depicted Rosie the Riveter as a black woman wearing the now iconic pussy hat.
"Plus it's simply your moral obligation as a white woman to acknowledge your privilege and to use it to help others," she continued. "It's the rent you must pay. And, if we are going to get anywhere as a movement we must be united and that also means accepting all forms of feminism."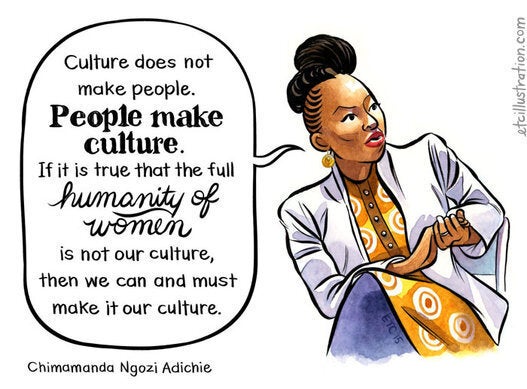 10 women on why feminism still matters